Curiosity's Hit-and-Run Leads to Another Martian Discovery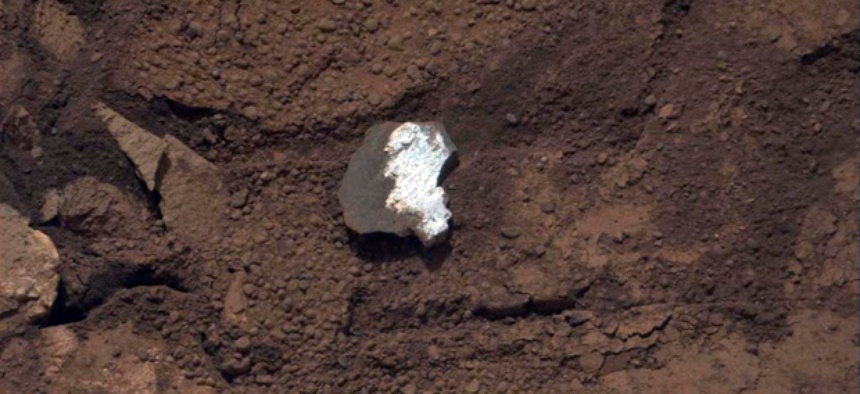 Back in January, the Mars Curiosity rover did what it was built to do: It plowed over some rock. On this particular day, however, one of the rocks the rover roved over broke apart -- revealing, in pictures beamed back to Earth, a shiny-white interior that stands in sharp relief against the dusty-red Martian landscape. "This is one of the brightest and whitest things we've seen with the Mastcam [Curiosity's camera] at the Gale Crater site," Caltech's Melissa Rice said of the object. 
Scientists have since been analyzing information about the mystery rock -- nicknamed, awesomely, "Tintina" -- and today, at the annual Lunar and Planetary Science Conference (LPSC) in Texas, they've released their findings.