31 Percent of Kenya's GDP is Spent Through Mobile Phones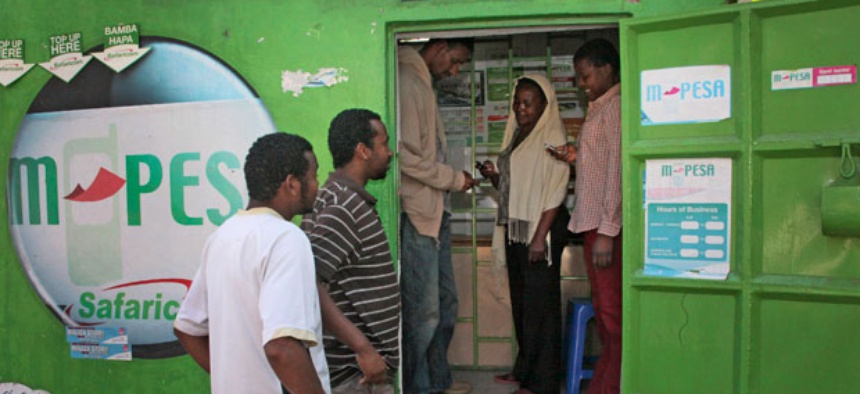 Pundits like to talk about how developing countries can "leapfrog" rich countries by skipping certain stages of development—for example, by going straight to an economy based on renewable energy without first passing through a phase of messy fossil-fuel based industrialization—but it rarely happens. M-Pesa, the system of mobile payments first launched in Kenya, is an exception.
Begun in 2007 as a way to send people their microloans, M-Pesa has since become the country's dominant method of sending remittances from workers in the city to relatives in Kenya's rural areas. Safaricom, the mobile telecommunications company that launched M-Pesa, has 19 million customers, which is nearly every adult in Kenya. Of those, 15 million use M-Pesa, which processes 80 transactions a second and handles transactions responsible for 31% of the $33.62 billion GDP of Kenya, reports the Financial Times (paywall).