Just putting bills online doesn't tell you what they mean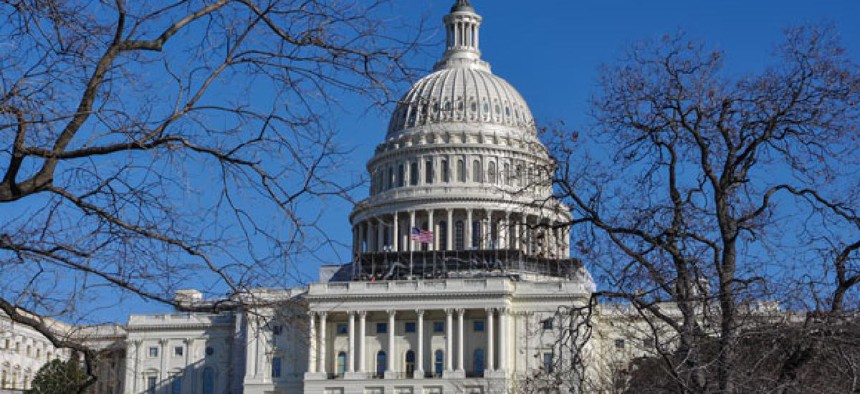 Reading through proposed legislation can be mind boggling, especially for a novice. The average proposed law is full of instructions to strike this, add that and amend to read thus. 
The natural way to make proposed bills more accessible to the public would be to employ smart software that allowed citizens to toggle back and forth between the current version of the law and a new "redlined" version with all the proposed changes, said Harlan Yu, a technology consultant and open government advocate.
The result would look something like tracked changes in a Microsoft Word document.
The problem, Yu said, is that for about half the U.S. Code, Congress hasn't specified exactly where new legislation should be placed. In those cases, non-partisan staff in the House of Representatives' Office of the Law Revision Counsel fit new legislation in where they think it makes most sense.
While the language in those sections carries the full force of law, the organization of the sections does not, so it's impossible to create an authoritative redlined version.
Congress has been gradually fixing this problem over the past 65 years through a process called codification. That means Congress officially passes staff-edited titles of the code, or something very similar to them, into law. Updating the code is generally a nonpartisan process for the House Judiciary Committee but also a low priority, so progress has been slow, Yu said.
If the committee picked up the pace, he said, it would be a major boon for open government advocates and the public at large. The Government Printing Office already publishes House bills in a machine-readable format, so much of the technical work is already done.
Yu's idea was one of 16 shared by open government advocates during "lightning talks" organized by the Advisory Committee on Transparency Monday.
Other ideas included reducing fees for the federal legal document service PACER, publishing unique ID numbers for federal lobbyists so watchdogs can track them from firm to firm and giving the public automatic access to Congressional Research Service reports.  
The research service is officially prohibited from making its reports public but members of Congress are allowed to pass reports to the public and many CRS reports make their way to journalists and research organizations. The Federation of American Scientists maintains a large database of the reports.
Hudson Hollister, executive director of the Data Transparency Coalition, urged giving common identifiers to spending awards across government, making it much easier to track contractors. Legislation to do that, known as the Digital Accountability and Transparency Act, passed the House last Congress but was never considered in the Senate.
Gavin Baker, federal information policy analyst at the Center for Effective Government, formerly known as OMB Watch, suggested new legislation that would require agencies to proactively post more information online.
"Transparency shouldn't mean filing a Freedom of Information Act request," he said. "Otherwise agencies can behave like a kid who's failing math class. His parents say 'you didn't tell us you were failing math and the kid says 'you didn't ask.'"