NASA eyes Velcro to ease the way for in-orbit satellite repairs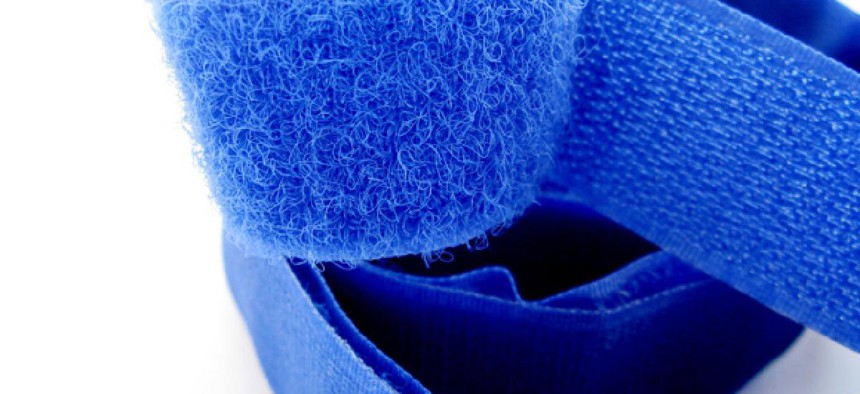 NASA has suggested Velcro -- yes, humble, low-tech Velcro -- as a good first step in constructing geostationary satellites that would be easier to maintain and repair while in orbit.
The agency held its second international workshop on servicing satellites in orbit this May. A number of organizations pitched high-tech proposals to fix up satellites zooming around at 22,236 miles above the Earth, and since the conference, NASA has received numerous inquiries on developing built-in "cooperative servicing aids" to make future satellites more compatible with in-orbit repair equipment.
In a Dec. 5 letter, the agency urged a low-cost, low-tech approach to these servicing aids.
"We believe the community should focus first on servicing aids that cost next to nothing, weigh next to nothing and require no additional analyses," Benjamin Reed, deputy project manager for NASA's Satellite Servicing Capabilities Office at the Goddard Space Flight Center, wrote in an open letter to the geostationary satellite community.
Reed suggested Velcro could be used instead of tape to close the multilayer insulation covering fill-and-drain valves for spacecraft propellant systems, and as a fastener for thermal blankets that protect against solar radiation. The thermal blankets also should have loops so that it's easier to manipulate them with a robotic arm, the enclosure to Reed's letter suggested.
Other simple measures to enable future in-orbit satellite servicing include clear labeling of the fill-and-drain valves and test ports, as well as a clearly visible satellite names and identification numbers.
Taking concrete steps to define and place servicing aids on new spacecraft will ensure that the entire satellite community can reap the benefits the emerging services industry offers, Reed said.
The high-tech in orbit repair solutions proposed at the May conference included a robotic servicer spacecraft equipped with an advanced tool belt. That suggestion came from the Defense Advanced Research Projects Agency.
The Canadian Space Agency pushed a small version of the "Canadarm" used on the International Space Station and the retired space shuttle fleet. The German Aerospace Center suggested the robotic, orbital service station it is developing could do the job.
In-orbit repairs are challenging due to the high altitude of the satellites.
(Image via svetlana55/Shutterstock.com)