The 3D-printed gun for the masses doesn't actually work very well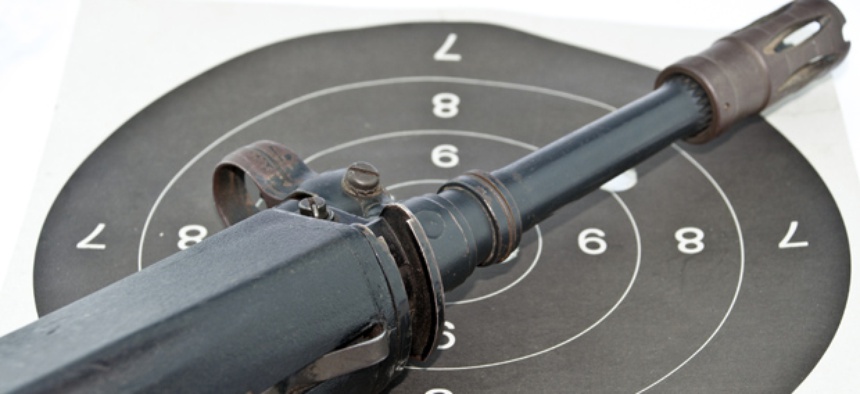 Just a couple of months after everybody freaked out at the idea of some guys in Texas inventing a 3D-printed gun for the masses, those crazy guys finally produced a working prototype. "Working" might be an overstatement. In the weapon's first test at a shooting range, it managed to fire just six bullets before literally falling apart. No big deal. They expected this to happen, Cody Wilson, the founder of the Wiki Weapon project, told Wired. "We knew it would break, probably," said Wilson. "But I don't think we thought it'd break within six [rounds]. We thought it'd break within 20." It is made of plastic, after all.
Before we all laugh about this, let's clear up a couple of things. First of all, the 3D-printed gun as we know it isn't actually 3D-printed. Only part of it is -- the lower receiver, to be exact. The lower receiver is arguably the most important part of the gun, though, since it basically holds everything together, andaccording to the Gun Control Act of 1968, it's important enough to be regulated as if it were the entire gun itself. In fact, the lower receiver is the gun in the eyes of the law. However, it's less difficult to get the various other parts of a gun, like the barrel, the stock and the trigger. 
Second is the unnervingly never-ending saga of Defense Distributed, the shell organization set up for the Wiki Weapon project. Under Brown's fearless leadership, this group wants to upload the design for a 3D-printed gun to a publicly available website so that anyone can download them and feed them into a 3D printer. 
Read more at The Atlantic Wire. 
(Image via Yuri2010/Shutterstock.com)