New app posts president's daily documents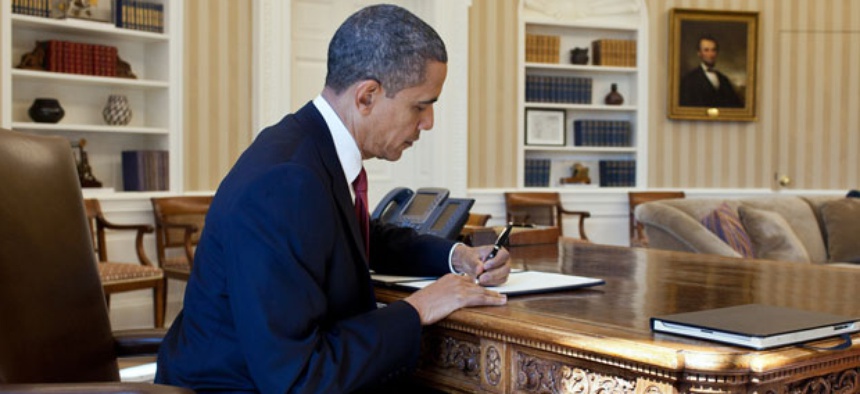 This story has been updated.
An application the Government Printing Office unveiled Wednesday gives citizens mobile access to the daily stream of documents coming from the White House, such as executive orders, presidential speeches and press releases.
The Presidential Docs app also includes the commander in chief's remarks on signing bills into law and letters to Congress and federal agencies. The app was co-sponsored by the National Archives and Records Administration.
The application is a mobile-enabled website that also can be linked from a smartphone or tablet's home screen so users have ready access to it. Documents display within the application itself rather than in external PDFs, so users don't have to leave the application to read them.
The app also includes a search function that can hunt by type of document and date. The oldest documents posted to the app are from Jan. 20, 2009, the day of President Obama's inauguration.
The most recent documents posted to the app, however, are from Oct. 1, more than a week ago.
This is the third mobile application GPO has released. Earlier applications offered the president's fiscal 2013 budget and a directory of members of Congress.