Video: Astronaut Sally Ride defied gravity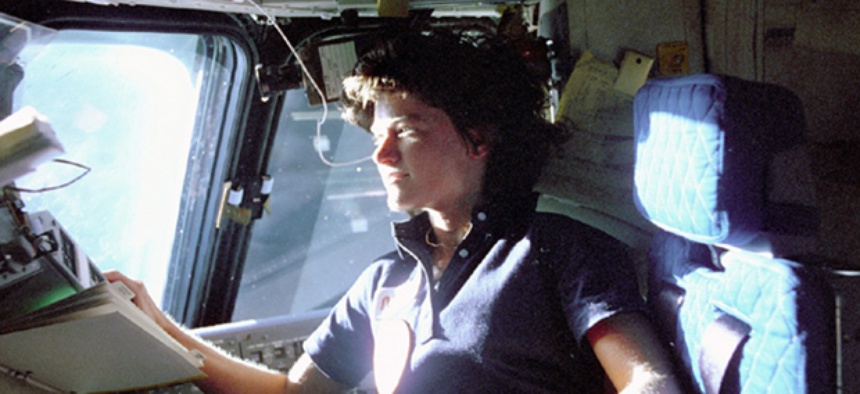 Sally Ride died today after a 17-month battle with pancreatic cancer. She was 61.
Ride will best be remembered for being the first American woman in space: Nearly 30 years ago, on June 18, 1983, Ride joined the crew of the Space Shuttle Challenger for its seventh mission, STS-7 . She was 32 at the time, which meant that she was doubly a trailblazer: Ride was also the youngest American to make the journey.
It's right that Ride be remembered for the history she made that day and in the days that followed. But it's not enough. Ride, who earned her Ph.D. in physics -- from Stanford, no less -- was not just an astronaut and a pioneer; she was also, variously: a professor, an author, an athlete , an entrepreneur , a detective , a strategist , an expert on international security , a partner , a daughter , an aunt , an advocate for science education, an advocate for astronaut safety, an inspirer of girls, an inspirer of boys, and -- perhaps the greatest honor America can bestow upon its heroes -- a namer of schools . She was a role model in the best possible way: She lived a life of empathic adventure. She inspired people here on earth -- scientists, educators, kids who gaze at the sky -- to put their own spin on that cosmic line: 'Ride, Sally Ride ...'