Customs and Border Protection wants to e-cycle sensitive electronics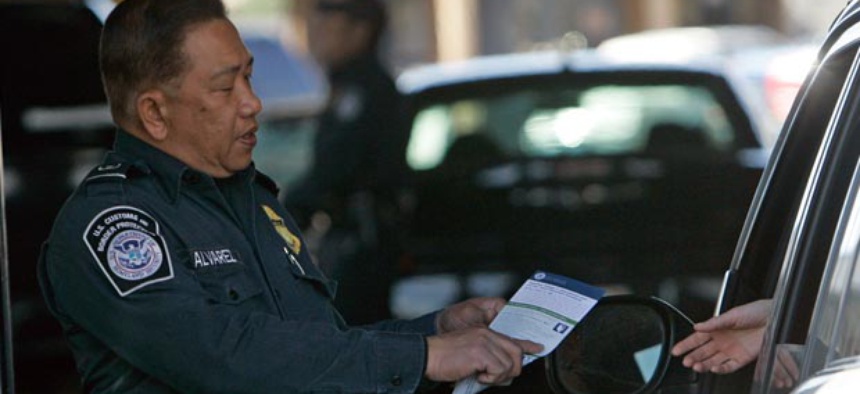 Customs and Border Protection is looking for a company to recycle used Border Patrol radios and other old electronic equipment. There's a caveat however. According to a market survey CBP distributed this week, the government doesn't want to pay for the disposal and the vendor is prohibited from redistributing the devices intact.
"Unusable CBP equipment currently is destroyed for national security purposes," said spokeswoman Jenny Burke.
The vendor would have to pick up the electronics and "would be required to shred and/or melt down all waste and is in no way authorized to reuse, sell or redistribute whole equipment to the public," according to contracting documents. The outdated inventory includes walkie-talkies, microphones, speakers, dispatch consoles, repeaters that relay signals, satellite receivers and cellphones.
Burke said CBP is contemplating contracting with a recycler for waste material, mostly metal and plastic. "Sensitive hard drives and other materials containing any type of data, including information about frequencies, would continue to be destroyed by CBP before leaving CBP possession," she said.
CBP officials are looking for a central Florida company, located near an agency office that collects most of its used land mobile radios.
In April, the Secret Service, which is part of the Homeland Security Department along with CBP, signed off on a $3 billion contract with 30 vendors to upgrade communications technology across the department. As a result, CBP soon may be awash in excess wireless devices.
But the e-cycling idea was not prompted by DHS' upcoming tech refresh, agency officials said. Currently, inoperable radios are dumped in landfills when they can't be repaired, officials said. The market survey "provides a means for CBP to explore a change in the general process of disposing of government waste, in an effort to support a green environment and recycle materials," Burke said.
The number of devices that need to be discarded is unknown, CBP said.