OPM tests chatbot for retirement services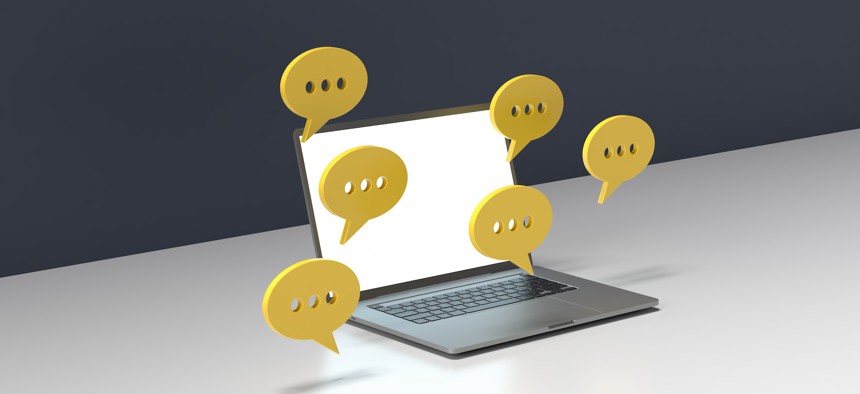 The Office of Personnel Management is piloting a chatbot to answer retirement questions from federal employees and retirees, according to the agency's top tech official.
Guy Cavallo, chief information officer at OPM, said that he expected agency chatbots to eventually cover four use cases: answering retirement questions, steering potential job candidates to workforce opportunities, helping federal agency human resources officials navigate OPM's library of policy documents and helping federal employees manage their benefits.
The pilot launched in March. 
Right now, Cavallo said, the program focuses on answering basic retirement questions. The initial goal isn't to deliver precise answers but rather to work in conjunction with existing customer service channels to help point information seekers in the right direction.
Cavallo said that the Department of Veterans Affairs has been able to reduce demand on its telephone contact center by about 4% through the use of chatbots. So far OPM has produced a system capable of fielding very basic inquiries, but Cavallo is hoping to expand its utility. 
"We're looking at what questions we get that we don't have an answer for," Cavallo said on Monday at GITEC conference in Annapolis, Maryland. "We have to get from 50 to 800 to 1,000 questions and answers to be effective."
Erikka Knuti, a spokesperson for OPM, confirmed that the pilot was operational.
"Supporting federal employees, retirees and their families is the most important mission we have," Knuti said in a statement to FCW. "Piloting this early version of a Retirement Services chatbot is an opportunity to test and learn new service technology to improve our customer experience."
Knuti told FCW that the near-term goal of the program is to effectively manage call center resources.
"As customers are able to find more answers to common questions on our website, it will give our call center and other [Retirement Services] employees more time to focus on complex questions that require their expertise," she said.
Cavallo also noted that the chatbot isn't the only artificial intelligence project in the works at OPM. He's hoping the agency can leverage generative AI tools to help rewrite out-of-date job descriptions.