Lawmakers Reintroduce Bill to Strengthen DHS Counter-Drug Efforts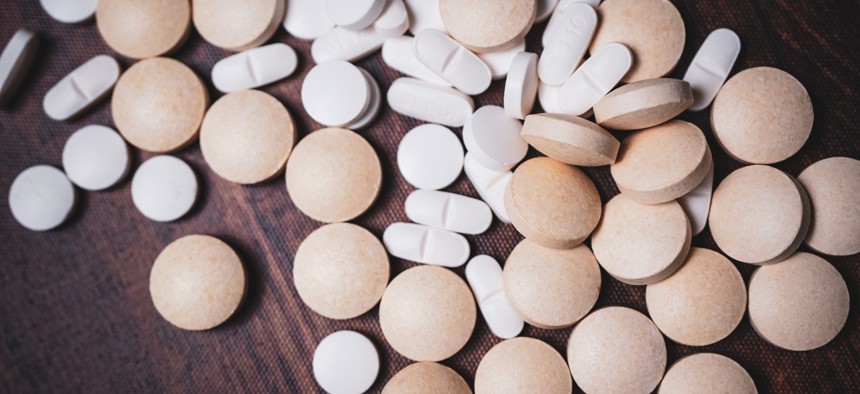 As the opioid epidemic continues across the country and overdose deaths keep rising—in part because of the flow of synthetic opioids like fentanyl and other illicit drugs—lawmakers are looking to boost the Department of Homeland Security's efforts to detect and seize these drugs. 
Chairman of the Senate Homeland Security and Governmental Affairs Committee Gary Peters, D-Mich., and Sen. Josh Hawley, R-Mo., reintroduced the Enhancing DHS Drug Seizures Act Thursday  to ensure the agency efficiently uses existing resources and expands the use of available tools to stop fentanyl and other lethal, illegal drugs in the country. It will help DHS gather the necessary data, information and resources to counter drug trafficking.
"Fentanyl and other dangerous drugs continue to wreak havoc on our communities in Michigan and across the country," Peters said. "The federal government must work to reduce the supply of these drugs to help prevent overdoses and save lives. This commonsense, bipartisan bill will help make sure that the Department of Homeland Security uses every tool at their disposal to fight back against trafficking and seize these deadly drugs before they can harm Americans."
The agency plays a vital role in stopping these drugs from coming into the country and disrupting drug trafficking, and the legislation aims to help DHS with its counter-drug efforts and holds the agency accountable for assessing and improving these efforts. Specifically, the bill mandates that DHS study how it can improve efforts to collect and analyze data on illicit drug seizures. Improved data will help DHS target and perform its activities.
"In order to crack down on drug cartels and criminals operating across our southern border, we need to give the Department of Homeland Security the right tools and resources to root out drug smuggling and improve interdiction efforts," Hawley said.
The legislation also increases penalties for drug traffickers' knowingly and willfully surveilling, tracking or monitoring  government enforcement officials' locations or movements and for those who destroy border technologies like sensors and cameras to help smuggle drugs into the U.S.