IRS will test government-run free file system in 2024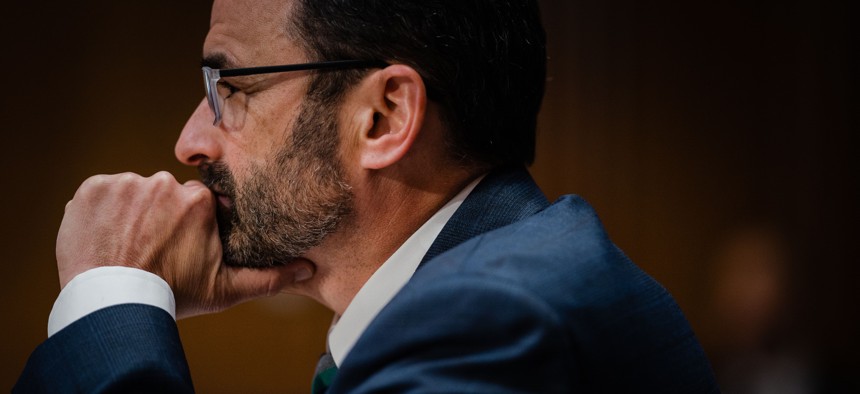 The IRS announced plans on Tuesday to test a free, government-owned online system for taxpayers to file tax returns directly with the government. 
The news coincided with the public release of a congressionally-mandated report on the viability of a free file system that was included in the Inflation Reduction Act.
According to a survey included in the report, 73% of the public is interested in a free, IRS-provided tax filing system.
The U.S. Digital Service collaborated with the IRS on a prototype of an online direct tax filing system, IRS Commissioner Danny Werfel told reporters on a press call. Werfel said the tool was mobile-friendly and multilingual and contained basic functionality but didn't operate on actual tax data or interface with IRS systems.
News of the prototype was first reported on Monday by the Washington Post and the Wall Street Journal.
"Taxpayers interacted directly with the prototype in controlled usability testing sessions, providing the IRS with insight into whether the experience of such an IRS-provided tool would meet taxpayer expectations," Werfel told reporters on Tuesday.
The planned pilot program for the 2024 tax year is still in the early stages of development. Werfel said details on how the IRS planned to identify and communicate with potential pilot program participants were still to be determined. Werfel added that he did not expect the pilot to include advanced functionality like pre-population of taxpayer information or pre-determinations of taxpayer obligations.
Werfel said the IRS authority to field such a program is covered under its mission to provide assistance and advice to taxpayers, and is on par with Taxpayer Assistance Centers and telephone return programs.
"If there are questions by members of Congress or oversight entities that believe that this situation is fundamentally different…then we want to hear from them and understand what their concerns are," Werfel said.
Werfel also said that the testing of the direct free-file system won't immediately disrupt the existing Free File system, supplied by commercial tax prep companies in partnership with the tax agency. Werfel noted on the press call that the current program has been extended via a new memorandum of understanding through the 2025 tax year. Under previous iterations of the IRS collaboration with the Free File Alliance, the tax agency agreed not to extend government-supplied tax prep software to filers. 
Werfel also told reporters that the agency's mixed record on delivering on big IT projects is related to funding uncertainty. The $80 billion of multi-year money included in the Inflation Reduction Act includes support for technology modernization.
"Year to year sometimes we get the funding we expected. Sometimes we find ourselves in a continuing resolution. Sometimes the funding is zeroed out. And that can destabilize an effort to meet cost, schedule and performance of the technology advancements," Werfel said.