EPA's high-tech plane monitored toxic event site in Ohio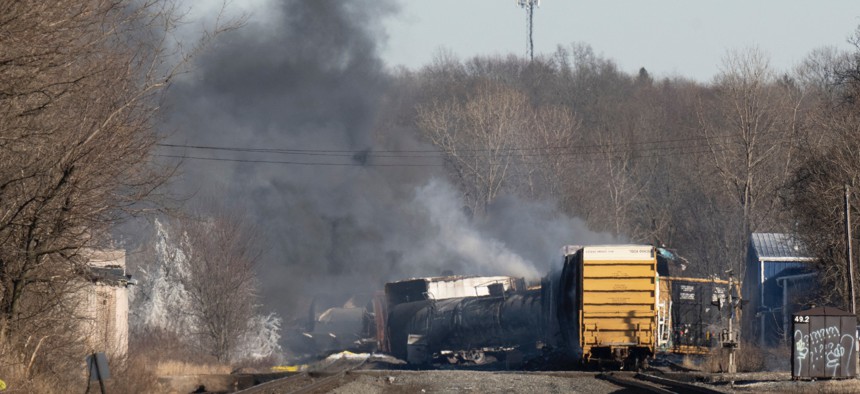 The Environmental Protection Agency deployed a rarely used sensor aircraft to the site of a freight rail derailment in northeastern Ohio last week.
The derailment impacted at least 20 freight cars transporting dangerous chemicals, including vinyl chloride which was released and burned by the crew of the Norfolk Southern train to prevent an explosion.
The EPA deployed its ASPECT (Airborne Spectral Photometric Environmental Collection Technology) aircraft to take readings and collect images over the site in East Palestine, Ohio, on Feb. 7 – four days after the derailment. A one-mile area around the site was evacuated because of the potential immediate health consequences of inhaling the toxic stew of gasses emitted during the controlled burn.
ASPECT, which was first deployed in 2001, is billed by EPA as the only airborne monitoring aircraft that is at the ready every minute of every day. The current iteration of the aircraft is able to take gas spectrometer readings across wide areas using chemical detection software. ASPECT also features radiation detection – and the ability to produce maps of contaminated areas to be integrated into GIS mapping software. 
According to the agency, ASPECT "has not detected any levels of health concern that can be attributed to the incident." The derailment, fire and subsequent controlled burn produced a dramatic fireball and plume of smoke that was visible from miles off, according to local press reports.