Fish and Wildlife Service Contract Aims to Help Show Impact of Grants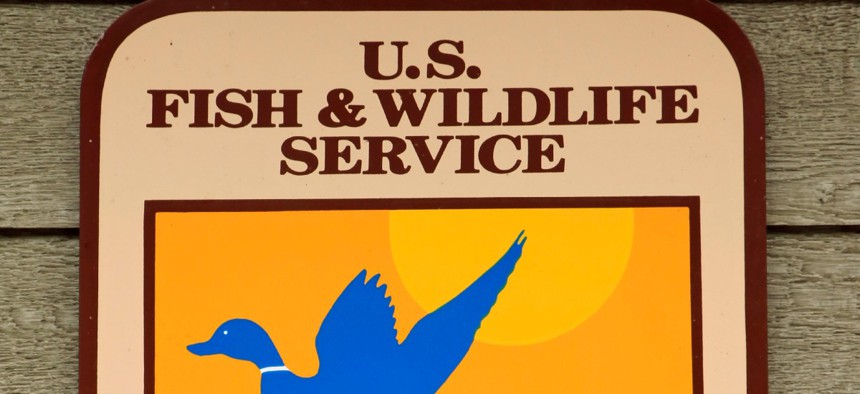 The contractor will help develop the agency's internal system and use artificial intelligence to aggregate data.
The U.S. Fish and Wildlife Service issued a request for proposals Friday aimed at improving the internal systems the agency relies on to prove the value of international conservation grants.
The agency's International Affairs Program coordinates efforts to "protect, restore and enhance the world's diverse wildlife and their habitats" and the Division of International Conservation provides financial assistance programs to support conservation efforts by using an evidence-based approach. DIC must show that it is appropriately using funds to drive its conservation efforts. As a result, it uses an internal system to demonstrate cost/benefit analysis for grants of varying sizes, in addition to systems that use aggregate data to show the overall impact of grants across the world and to justify year-to-year changes. 
DIC seeks "a contractor with expertise in developing these internal systems, including, but not limited to, theory of change modeling, developing and deploying machine learning AI tools capable of aggregating data, and creating communication tools which clearly articulate the value of DIC to the American public."
DIC is looking to leverage a technology-based platform for strategy development, capital tool prototypes and plan implementation in order to integrate these elements, according to the statement of objectives.
For example, contractors will test algorithms and apply data science and modeling to share these outcomes. Additionally, the contractor should be utilizing things such as artificial intelligence design support, data analytics and human-centered design, according to the statement of objectives.
Offers are due January 13, 2023 by 5pm ET. The year long performance period is from approximately March 1, 2023 to February 29, 2024.