Electronic records deadline officially punted to 2024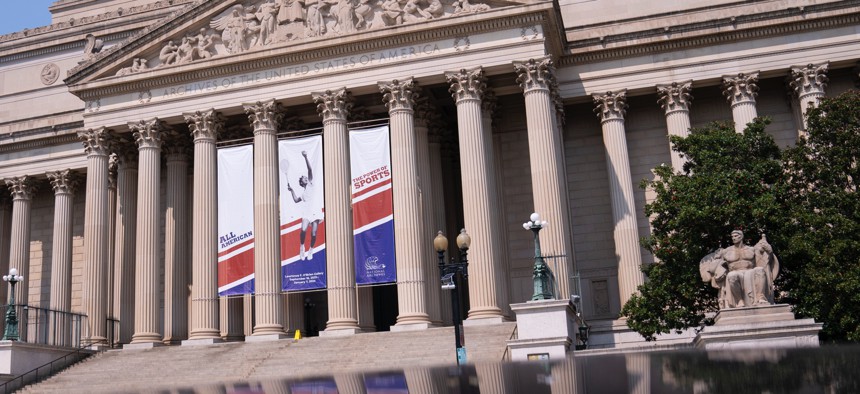 The White House pushed a looming, governmentwide electronic records management deadline to the end of the second quarter of 2024 with a memo released Dec. 23. 
The 18-month extension was first announced in October by Federal Chief Records Officer Laurence Brewer.
Federal agencies had been facing a year-end deadline to manage permanent records in electronic format and to close agency-operated records storage facilities. Agencies had also been tasked with managing temporary records electronically "to the fullest extent possible," according to a 2019 memo jointly signed by officials at the Office of Management and Budget and the National Archives and Records Administration.
Those deadlines have been pushed to June 30, 2024, OMB Director Shalanda Young and Debra Steidel Wall, the acting head of NARA, announced last week. After that time, agencies will have to transfer permanent records to NARA in electronic format and manage temporary records in electronic format or outsource their storage to commercial facilities.Additionally, NARA won't accept records in analog formats after the deadline.
Agency records officers will likely welcome the extension. According to the most recent self-assessment report from records officers compiled by NARA, "there was a considerable drop in agencies' confidence in meeting the M-19-21 goals to manage permanent records with associated metadata and temporary records in electronic formats by Dec. 31, 2022."
Vacancy at the top
Separately, NARA is also in need of a permanent leader. Archivist of the United States David S. Ferriero retired in April 2022. The Biden administration's pick for the post, professor and author Colleen Joy Shogan, didn't advance out of the Senate Homeland Security and Government Affairs Committee after a hearing in September that focused on NARA's role in the raid on former President Donald Trump's Mar-a-Lago club and residence. The committee deadlocked on a 7-7 vote of members present, with all Republicans voting against advancing Shogan's nomination.
The nomination of Shogan will expire when the current session of Congress ends in early January. If renominated, Shogan does appear to have a path to confirmation even if the committee continues to deadlock. A procedural move called a discharge resolution could get Shogan's nomination to the Senate floor where a simple majority would be enough for confirmation. Additionally, it appears that Shogan can count on the support of at least one Republican – Sen. Shelly Capito (R-W. Va.) introduced Shogan and spoke on her behalf at her confirmation hearing.