OMB prioritizes CX in budget planning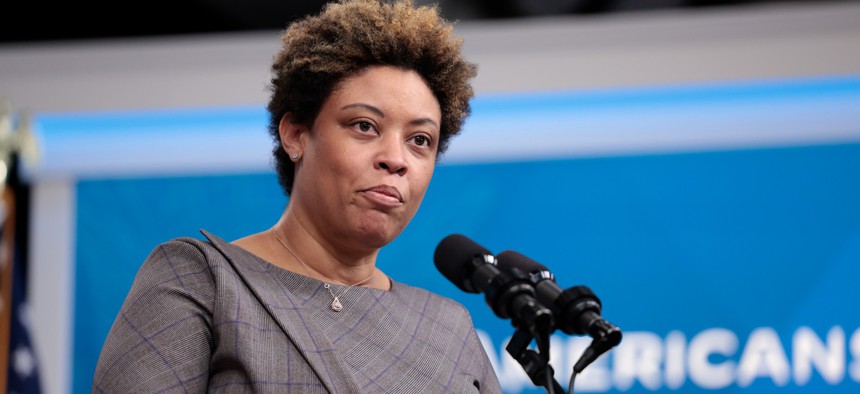 The inclusion of customer experience and service delivery priorities in budget preparation guidance from OMB will likely get the attention of agencies as they prepare their budget requests for the next fiscal year, experts told FCW.
The latest update to annual budget guidance for federal agencies from the Office of Management and Budget shows the administration weaving its customer experience priorities into the machinery of government. 
The guidance in OMB circular A-11 has new language as of Aug. 15 that focuses on customer experience and service delivery, Biden administration priorities already showcased in an executive order and in the administration's management agenda. 
The placement of these priorities in the circular as agencies are assembling their budget proposals is "a clear signal of the kinds of things OMB is going to be looking for as they review those proposals," Don Kettl, a retired professor of public policy and a frequent commentator on government management issues, told FCW. "The timing is not a coincidence."
The circular points to the importance of customer experience. 
"Measures of experience (including measures of equity (e.g., participation), effort (burden/friction), and those outlined further in this guidance) are of co-equal importance as traditional measures of financial and operational performance," the document states. 
Donald Moynihan, McCourt Chair of Georgetown University's McCourt School of Public Policy, told FCW via email that the circular A-11 update is important "because its link to the budget process means that agencies cannot easily ignore it."
"The most important routine in government is the budget. Without money, nothing gets done," he said. "This makes the budget preparation guidelines, represented by Circular A-11, a key means to reshape policy and management in government. It's one process that every agency has to pay attention to."
And although future presidents can make changes to the memo, this circular is generally changed incrementally, meaning it likely has more staying power than an executive order.
"When you put it into A-11, it's seen as part of the operating milieu of how the government works," John Kamensky, emeritus fellow at the IBM Center for the Business of Government, told FCW.
The endgame to the White House's focus on customer experience is increasing trust in government by way of improving people's perception of and satisfaction with the interactions they have with the government.
"A customer's experience interacting with the Federal government directly contributes to their trust in government itself," the circular reads. "As a federal government, it is our responsibility to ensure that every interaction a member of the public has with their government demonstrates competence and transparency and builds trust."
As far as how agencies are to improve the ways they deliver services and how people perceive and experience those interactions with government, the document zeroes in on agencies using human-centered design, delivering services through multiple channels and gathering feedback from citizens.
The update also calls on agencies to take steps to reduce the administrative burden Americans face in interactions with the federal government.