Nava looks to APIs to standardize federated benefits programs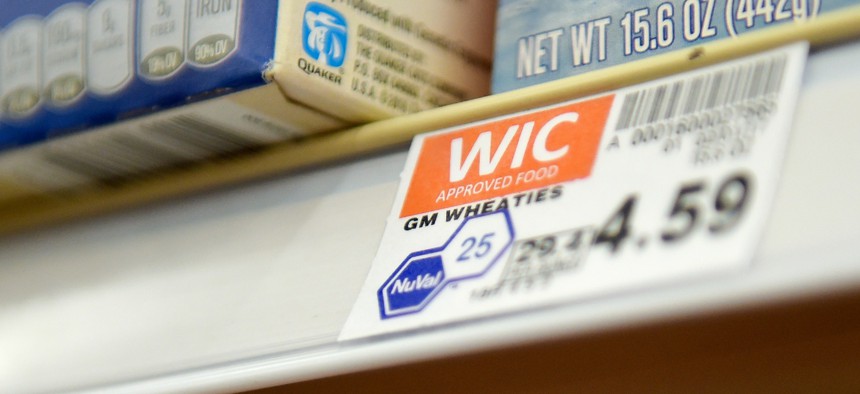 The digital services firm Nava is looking to application programming interfaces (APIs) as a possible way to standardize program delivery in the highly federated government assistance space.
The company is launching a six-month demo with assistance from Montana's Special Supplemental Nutrition Program for Women, Infants, and Children (WIC), to find out if APIs, which allow disparate technology systems to share data, can help reduce the hassle that program staff and recipients experience. 
The WIC nutrition assistance program is federally managed but delivered at the state level – with iterations of the program in all 50 states plus territories and the District of Columbia. 
An API standard in the WIC system could mean that different central management information systems used by state WIC agencies would have the same format for accessing and interacting with data from outside the system – and process and access improvements could be made centrally at the API level.
"Our ultimate end goal is actually a policy change, …. establishing an API standard within the program, so that it is easy for different agencies who develop technology for other state agencies to … adapt that technology from a more modular system that just makes this program more responsive to needs over time," Martelle Esposito, a partnerships and evaluations lead at Nava, told FCW.
Congress pushed a $390 million surge into WIC modernization in the 2021 American Rescue Plan, and administrators also have directions from a 2021 executive order to reduce the hassles that program participants face when they enroll and recertify for WIC. 
Among the priorities at USDA and interested outside groups like the nonprofit National WIC Association are standing up online shopping capabilities for the program and potentially changing how Americans certify for the program. Typically, WIC certification requires in-person interaction, although during the pandemic, regulatory waivers allowed more remote services.
Currently, WIC has a participation gap: a top Agriculture Department official told FCW in January that only 57% of those who are eligible participate in the program.
"WIC is truly an incredible program that is so underutilized," with each respective state "siloed in its technology," Kate Girard, National WIC Association State Section Representative, told FCW in an emailed statement. Girard also serves as the Montana State WIC Director. "Projects like this help us remove barriers to entry."
This isn't Nava's first engagement with the WIC program. It formed a "WIC Technology Resource Group" with the National WIC Association and Code for America in 2021, and did a landscape study on WIC tech the year before that.
Nava is funding the API effort along with Schmidt Futures, a philanthropic effort by former Google chairman Eric Schmidt and his wife Wendy.