Modernized IT dashboard set to launch mid-March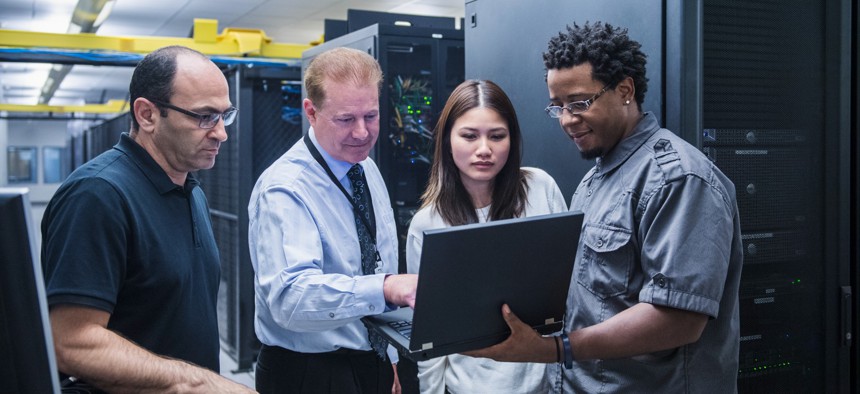 The federal IT dashboard, a one-stop site for federal technology spending and project information, is offline for updates and is expected relaunch in mid-March, according to a spokesperson for the General Services Administration.
GSA and the federal chief information officer are finalizing the launch date, which will take place after the deadline for agencies to file required Capital Planning and Investment Control submissions for fiscal year 2023.
The modernized dashboard already launched internally at GSA last September. The legacy dashboard is currently offline and its data will remain unavailable until the new site goes live.
According to the agency, the modernized federal IT dashboard's completely new interface replaces the public-facing dashboard created by the federal CIO in 2009. The legacy site, the spokesperson told FCW, "relied on outdated technology, which has led to growing maintenance costs and other performance issues." The new dashboard is designed to be easier to navigate and search.
"Throughout development, our teams met with a broad group of stakeholders, identified opportunities for improvement via surveys and interviews, tested feedback with wireframes and mockups, and incorporated U.S. Web Design System and accessibility standards, among other things," the spokesperson said. This human-centered design process, the spokesperson explained, helped make site development more efficient and less wasteful and focused development on user need.
Dave Powner, executive director of MITRE's Center for Data-Driven Policy and formerly the lead for information technology oversight at the Government Accountability Office, hopes the new site continues the practice of offering a quick look at risk ratings by agency CIOs of major federal technology projects. 
"This transparent snapshot of performance is extremely important to carry forward to ensure accountability and that the American taxpayers' dollars are being spent on important missions and citizen services," Powner told FCW in an email.