The hidden power of the Federal Citizen Services Fund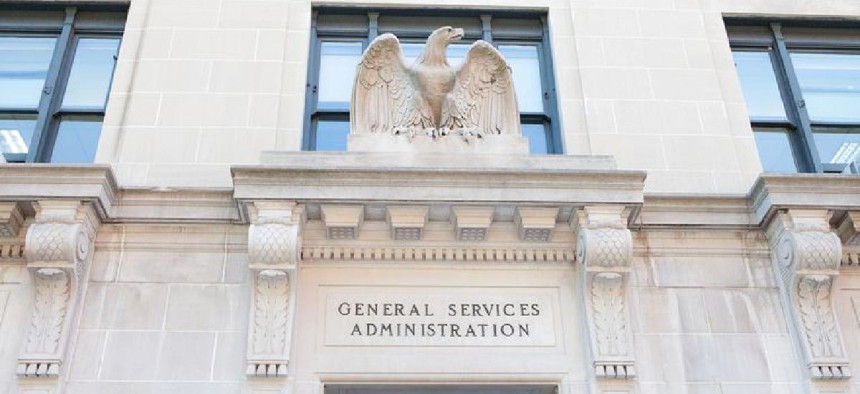 Congress placed a big bet in the American Rescue Plan on the ability of the General Services Administration to reimagine federal IT services and security.
It can be hard to breathe in the federal IT space these days, with the Technology Modernization Fund (TMF) taking up so much of the oxygen. Flush with $1 billion, courtesy of the American Rescue Plan (ARP), the opportunity for agency digital transformation efforts has rarely been greater. Such a substantial infusion of capital into the TMF has rightly increased the intense focus on the TMF from both the White House and industry.
However, Congress knew that the TMF was not a panacea for the constant challenge of driving commercial technology capabilities across the entire executive branch. To help address this critical issue, the ARP included another unprecedented investment—$150 million dollars for the Federal Citizen Services Fund (FCSF) at the General Services Administration (GSA). This funding, nearly three times what the FCSF receives in any annual appropriations cycle, will enable GSA to substantially reimagine many of their foundational government-wide IT and cybersecurity programs. This could be the little noticed key to unlocking the Biden Administration's tech agenda.
What is the FCSF anyway?
The FCSF is one of very few, rather small (by government standards) yearly appropriations within GSA. In bureaucratic terms, the FCSF is used for "necessary expenses in support of interagency projects that enable the Federal Government to enhance its ability to conduct activities electronically, through the development and implementation of innovative uses of information technology." Over the past decade, even as the multiple administrations have asked GSA to shoulder an ever-increasing role leading implementation of innovative uses of IT across government, the FCSF appropriation has been essentially stagnant at around $50 million to $55 million a year. There's only so much one can do with that limited about of money.
A non-exhaustive list of FCSF funded efforts include:
This list is just the tip of the iceberg when it comes to governmentwide programs and services that GSA makes available – for free! – to all participating federal agencies.
With a portfolio of service and product offerings critical to interagency operations, citizen experience, and the security of federal data and information, the administration and Congress finally realized that the government's recovery and rescue efforts needed more than just TMF project funding. And so, the ARP wisely made the single largest investment in GSA's tech and digital services programs ever.
How to maximize the benefits of the FCSF's capital infusion
The $150 million for the FCSF should go towards expanding and accelerating some of their core services and programs, while also utilizing some additional dollars to experiment on new, bolder approaches to government-wide IT initiatives. In the immediate term, the FCSF can help bolster the administration's response and recovery priorities by:
Dramatically increasing the amount of cloud service providers (CSPs) that can be authorized through FedRAMP's Joint Authorization Board (JAB). ARP funds can ensure greater technical engagement from JAB agencies (DHS, DOD, and GSA) to address a now interminably long backlog and bring more secure, scalable cloud product offerings to the Federal market. Additional FedRAMP investment is also necessary to help craft new guidance and technical architectures for secure cloud computing demanded by the recent Cybersecurity Executive Order.
Scaling the U.S. Web Design Systems (USWDS) across all federal agencies to help improve customer experience through modern websites, forms, and digital signatures. Congress has recently pressed GSA to speed implementation of the 21st Century IDEA Act (which created the USWDS) and the public's thirst for useful information and access to Federal programs and benefits has never been greater – so a dramatic overhaul of the government's internet facing websites and systems is critical.
Providing no cost authentication and identity proofing services to every American by deploying Login.gov across all Federal agencies and using new authorities within that program to deliver Login to state, local, tribal, and territorial (SLTT) governments. Investments in both the FCSF and other ARP funds that support SLTT continuity of government operations can help dramatically accelerate adoption of Login.gov and facilitate a safer, easier to use authentication experience that reduces burden and cybersecurity risk to citizens.
The unprecedented investment in the FCSF is critical to GSA's central role in the Build Back Better agenda. President Joe Biden has called on GSA to lead and Congress has given the agency an exceptional amount of resources—so now they must deliver. Immediate, and long overdue, FCSF investments in important digital services and security programs, like those recommended above, will empower all agencies to enhance customer experience, protect critical data, and accelerate implementation of a true 21st century digital government.