Leveraging emerging technologies to transform the citizen experience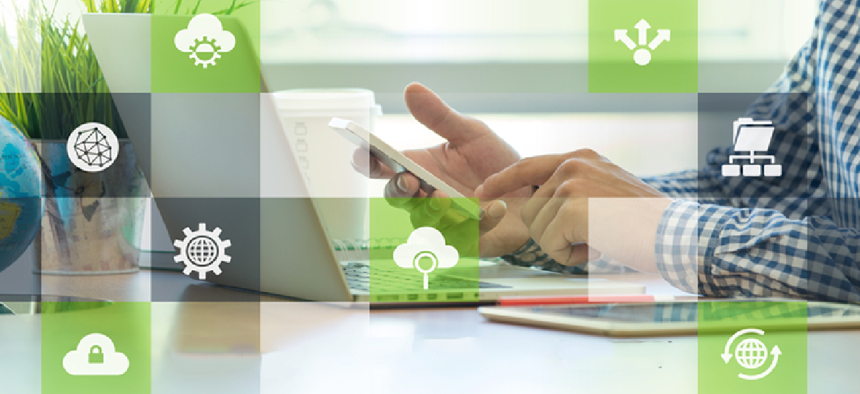 To effectively deliver a 21st century experience, agencies must prioritize modernizing digital call centers with these emerging technologies.
People rely on the government to deliver vital services and information that impact the quality of their lives and economic well-being. Increasingly, they expect to be able to interact with the government as conveniently and easily as they do with their favorite commercial brands and service providers. Delivering a customer experience that meets or exceeds expectations is essential to building trust in the government and is equally vital to delivering critical outcomes. If people's experience with government consistently meets or exceeds their expectations, their trust in government will grow.
COVID-19 has exposed the urgency for governments to improve the way they deliver information and services to the public, accelerating the use of self-service tools and other technologies that enable people to easily engage with government remotely. Government agencies have been forced to quickly evolve how they serve important needs of citizens. In the interest of safety, they have shifted their workforce to working from home, closed physical offices and shifted to touchless, digital services through contact centers and online services.
Citizens' expectations have changed as well, as they have grown accustomed to ordering groceries to their doorstep, scheduling telehealth appointments, streaming entertainment directly into their living rooms, collaborating with teammates online, and communicating with family and friends around the world. As government agencies have shifted to meet these changing expectations, traffic to contact centers has risen exponentially. Citizens have relied on contact centers to learn about COVID-19 symptoms, apply for unemployment or support for a small business, check the status of the COVID-19 vaccines, in addition to completing everyday functions of government such as registering vehicles and applying for building permits. At the same time, citizens are working remotely, teaching their children at home, and in many cases worrying about elderly family and friends. More than ever, the public needs access to services that solve their problems and work with their complicated schedules.
Pandemic demands drive modernization
With more Americans out of work, applications for financial assistance programs increased in volume to levels that dwarfed the applications submitted throughout the entire Great Recession. Congress also created new programs to help individuals, families, small businesses and entire communities. At the same time the public is dealing with the economic and health impacts of the pandemic, many regions are facing natural disasters such as hurricanes and wildfires that further stretch government resources. Many state and federal government websites and contact centers have not been modernized in years and simply cannot respond to the sheer volume of public demands.
Leveraging emerging technologies to improve the citizen experience
Government leaders should not ignore this wake-up call and use the awareness created by this difficult period to make much needed investments to digitalize and modernize contact center infrastructure. The urgency created by the pandemic has put advancements in technology and capabilities to the test and proved projects that used to take years to complete can be delivered in a matter of weeks.
Based on a recent survey of 250 contact center leaders, Cisco found that 62% of contact center decision-makers plan to implement a cloud contact center within the next 18 months, in part to meet the increased service needs and allow employees to continue to access the data they need to provide services remotely.
Technology such as chatbots, AI and SMS empower more flexible hours of operation for government agencies that fit customers' lives, reduce wait times and even help to meet special language needs. In fact, more than 80% of contact center leaders consider bots and AI robotic automation to be an important function, with 93% agreeing that technologies like these are very important in creating a better customer experience.
In times like this, these technologies allow for agencies to be more agile and flexible in meeting the changing and increasing demands of the public. When government customer service representatives move to work from home, they can now access the vital information they need to solve citizens' problems. The use of AI and chatbots also allows the government to provide consistent answers across multiple channels and leverage technology for low value work and use valuable staff for higher value work.
These technologies can help agencies meet the surge in contacts during critical times such as pandemics or national emergencies. To effectively answer that call (or text or chat) and deliver a 21st century experience, agencies need to prioritize modernizing digital call centers with these emerging technologies.