Voting in Georgia: good news for democracy, bad news about govtech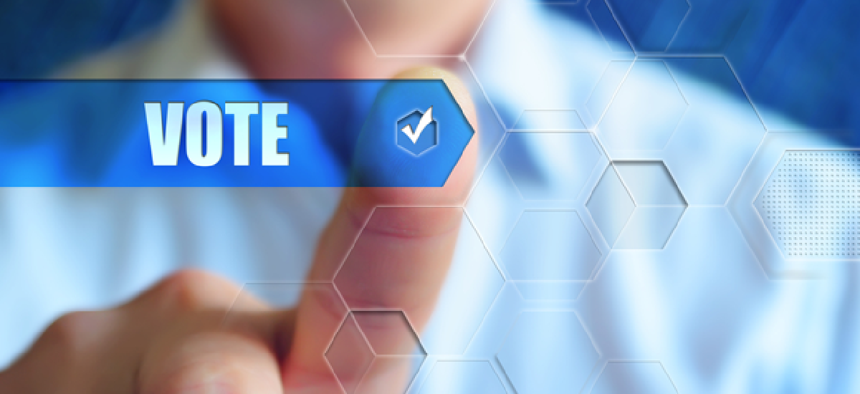 The lines for early voting in Georgia are a sign of citizen engagement, Steve Kelman writes. But they're at least partly due to a new digital voting system.
Georgia began early voting on Columbus Day. The media has reported long lines at polling places, with waits of up to eight hours.
Part of this, ironically, is a good-news story. To me, democracy and voting are sacred. I have blogged earlier about my memories of going voting with my mom when I was a little boy. One person waiting in a long line quoted in the New York Times story on early voting said, "My parents were jailed in college during the l960s for exercising their right to vote. This is in my blood to make sure I honor and continue their fight for voices to be heard." After I wrote my earlier blog post about voting, I asked my Facebook friends how long they would be willing to wait to vote this year. I got responses such as "an entire day" and "any amount of time."
One frequently sees in Chinese official media – and I have heard this idea expressed by Western critics of Western democracy -- the view that being able to vote for one's leaders is unimportant compared to having a full stomach. A few years ago a view spread among some academics and other observers that Americans were growing indifferent to democracy. Those in Georgia waiting hours to vote don't share such indifference, however. The democratic spirit in the U.S. remains strong.
But the experience in Georgia also included bad news. That state has a new higher-tech voting system designed to replace paper ballots. The Times reported that the new system "is a hybrid. The machines do not actually store ballots; voters fill out their preferences on the touchscreen, the results are printed out and scanned, and then they are stored in locked boxes. The system relies on electronic books that replace old-fashioned paper poll books. 'For this to work, four different machines have to work correctly,'" stated the head of the Georgia American Civil Liberties Union, which recruited 2,000 tech-savvy young people to help at the polls with getting the system to work right. The new system is one of the sources of voting delays at the polls.
This is not "voter suppression" in Georgia, as is sometimes suggested, especially by Democrats. This new system instead seems like a parody of the worst in government technology -- kludgey and more complicated than the manual system it replaced, when the goal was greater efficiency and a better user experience.
I hope that the fault does not lie with Georgia tech employees but rather somewhere else. Given the tech knowledge involved in the new system, however, I fear that govtech people somehow created this nightmare. Sadly, this would add to a long list of government tech fiascos – don't forget the Healthcare.gov website a number of years ago.
The mantras to simplify and pay attention to user experience, rather than kludging together clunky systems, have clearly gained traction in the govtech community. But we must continue to work at this – think about the people in Georgia for whom it just became more difficult to exercise their democratic rights.