CBP seeks more data on small packages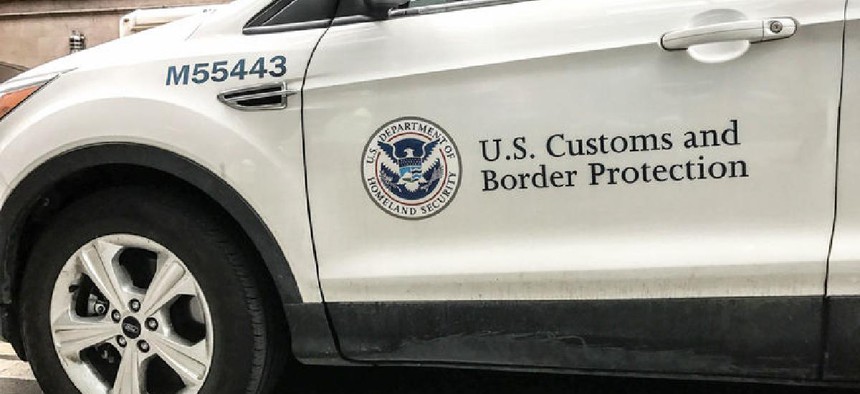 Customs and Border Protection modified tariff rules to get more data on small packages that can bring in bogus medical supplies.
Customs and Border Protection's pre-pandemic effort to get more data about a wave of counterfeit drugs and other goods entering the U.S. in small parcels, is now going after suspect medical supplies.
On Aug. 3, CBP issued an administrative ruling aimed at clarifying the duty-free exemptions for "low-value" shipments, under $800 sent to U.S. fulfillment centers and warehouses. The ruling, it said in its statement, will help identify counterfeit and/or unsafe goods shipped to those facilities from foreign suppliers, bolstering the agency's e-commerce environment.
The move adjusts the agency's "Section 321" shipping rules, extending "one person, one day" shipments of $800 or less to fulfillment centers and warehouses. The rules allow those centers and warehouses to get low-shipment value duty exemptions in exchange for the shippers' data on the small packages.
Before the COVID-19 pandemic accelerated the import of fake and sub-standard medical supplies, CBP had already been working to get more data on incoming smaller shipments of counterfeit goods.
In January, CBP announced a pilot program with some of the largest e-commerce and cargo companies to better track the deluge of smaller international packages.
Amazon, eBay, Zulily, FedEx, DHL and UPS are among the nine companies participating in the agency's Section 321 data pilot program, which is set to run through August 2021. Technology firm PreClear and logistics providers XB Fulfillment and BoxC Logistics are the three other pilot participants.
The pilot program is aimed at the growing volume of small packages that ecommerce and rapid shipping logistics have supercharged.
A CBP spokesperson said the Section 321 data pilot program won't use data collected under the administrative ruling. However, the spokesman said the pilot and administrative ruling are pieces in the agency's larger effort to identify foreign sellers' identities to assess shipment risks.
In its January pilot program announcement, CBP said it was processing 600 million express consignment and international mail shipments a year, or about 1.8 million a day. Small package shipments have become a lucrative avenue for illegal drugs, unregulated prescription drugs, brand counterfeits and unsafe food and beauty products, according to CBP's January announcement.
Small packages have become a way to get counterfeit and sub-standard medical supplies into the country since the beginning of the COVID-19 pandemic, according to CBP's Aug. 4 statement. Since the pandemic started, the agency said it has used foreign seller information and other data to seize more than 10 million counterfeit masks, more than 120,000 unapproved COVID-19 test kits, and thousands of other questionable goods coming into the U.S.