Senate Intel committee releases election security recommendations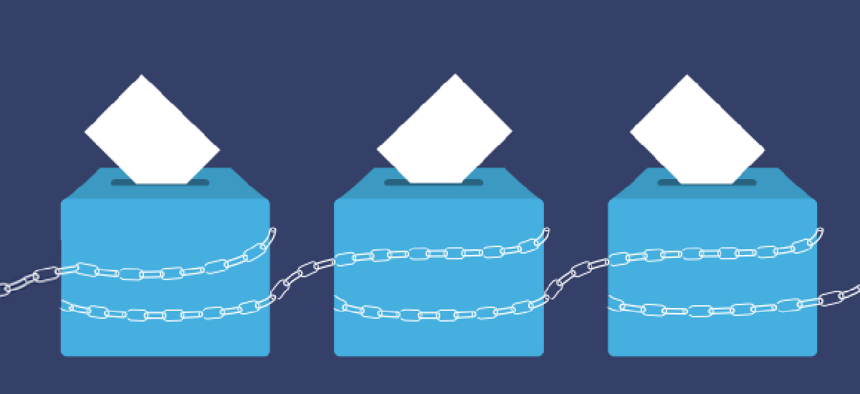 The Senate Select Committee on Intelligence released its initial recommendations on election security after investigating Russian attempts to target election infrastructure during the 2016 U.S. elections.
The Senate Select Committee on Intelligence released a set of recommendations to combat efforts by hostile states to interfere with U.S. elections.
The move comes a day ahead of a panel hearing on election security.
"We're now at a point where we have wrapped up one piece of our investigation which deals with election security," Chairman Sen. Richard Burr (R-N.C.) said at a March 20 press conference.
There is still no evidence of any votes being changed, but it is clear Russia tried to access 21 state-level election systems and was successful in "penetrating at least one voter database," Burr said. "Clearly the Russians had intent to cause chaos in the U.S. election system and they had the capabilities to do it."
The committee' draft recommendations cover six areas and include guidance on deterrence, information sharing, securing election systems and providing assistance to states.
To improve information sharing, the committee recommended that the Department of Homeland Security set up clearer communication channels between state and federal officials.
"In the beginning, there was such mistrust between the states and DHS that information that should have been shared, that would have caused the states to act more aggressively, was not shared," Sen. Susan Collins (R-Maine) said.
Committee Vice Chairman Sen. Mark Warner (D-Va.) said DHS has since improved its relationships with states and is working to help secure election systems though assessments and other means, but much work remains.
The committee also recommended that information on election-systems risk be declassified as quickly as possible to share with more state and local officials and that more state-level officials get security clearances in the coming months so they can receive threat information closer to real time.
Voting infrastructure in many districts across the county must also be updated to meet best practices and current standards, the committee advised. There are currently 40 states using voting equipment that is more than a decade old, Warner said, and much of that equipment is running software that can't be updated. Fourteen states still have no auditable paper trail.
Other cybersecurity best practices recommended by the committee include the use of two-factor authentication and keeping voting machines disconnected from Wi-Fi networks.
DHS has offered to conduct assessments of state election systems, but there have been backlogs in that effort.  The agency insists it will finish all assessments before the next election.
In a recent roundtable discussion with reporters, DHS Deputy Assistant Secretary for Cybersecurity and Communications Rick Driggers said a full assessment takes about two weeks -- "a week of prep and then a week on site." The process is getting somewhat easier as the parties develop a working relationship, he added.
"I think that from 2016 to now we've certainly learned a lot about what the election infrastructure is and what it looks like," he said. "We've also learned what the infrastructure community is, who to contact, who to work with, at the state and local level.
At the March 20 press conference, Burr said DHS should be looking into ways to provide the needed resources to complete more assessments. States and localities also will need help to update their election systems in the form of both standards and funding, said Sen. Kamala Harris (D-Calif.).
The recommendations specifically call for Congress to pass legislation "to [increase] assistance and [establish] a voluntary grant program for the states" to help make these changes a reality.
Troy K. Schneider contributed to this report.
A version of this article was first published in FCW's sibling publication GCN.