Agencies May Want to Think Neuro-Differently About the Cyber Workforce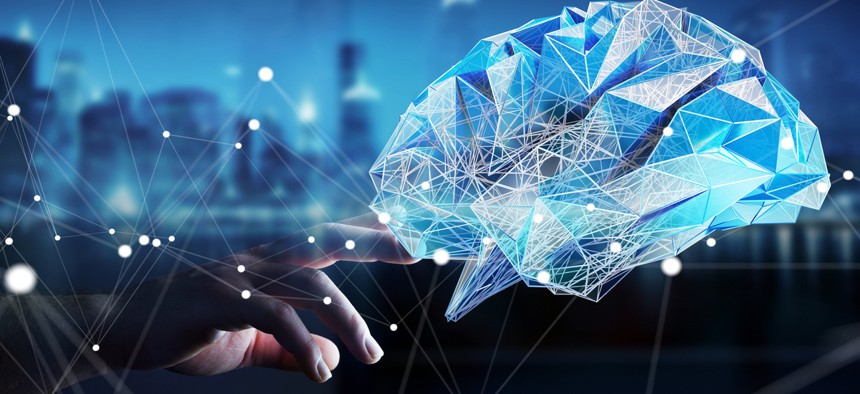 A French company has been placing IT consultants with Asperger's syndrome in government positions. Could it work in the U.S.?
Frederic Vezon leads a company that helps employ the "neuro-different"—people diagnosed with Asperger's syndrome, other forms of autism and conditions that often provide them with exceptional quantitative skills.
Since ASPertise's founding in 2015, the company has supplied high-functioning IT consultants specializing in artificial intelligence, big data and cybersecurity to commercial and government clients in France and Canada. Now, Vezon is thinking of pivoting to the American federal market, and could soon open an office in Washington, he told Nextgov.
Here's how it works: ASPertise recruits "atypicals"—people who, per their conditions, often have very high IQs, memories and a "better relationship with data" than the neurotypicals, or people who aren't on the autism spectrum, Vezon explained. Some have been employed before; others have struggled to integrate into traditional office spaces and therefore have opted out of the workforce altogether. Instead of isolating them, ASPertise embeds atypical consultants in client offices and checks in regularly to create a sort of social support network, he explained.
Such a strategy could also help companies and federal agencies learn how to better accommodate an atypical workforce in the office, Vezon explained. For instance, atypicals often need cognitive stimulation, and organizations that hire them should consider that traditional reward systems—doling out performance bonuses, for instance—might not be an adequate incentive for an atypical.
It's not a totally new idea. Some large tech companies have recently tried to attract "neurodiverse" tech talent, Vezon explained. Microsoft, for instance, launched a pilot program in 2015 to hire people with autism. But such initiatives are far from widespread, and Vezon suspects that, if recruited effectively, the 3 million to 6 million "atypicals" in the United States could significantly improve workforce shortages.
Atypicals' abilities could potentially give them an edge over the neurotypicals, said Vezon, who received his own Asperger's diagnosis a few years ago. "We realized there was a plus: a lot of the hackers … are themselves atypical," he said. "We can solve the problem out of the box. Our people are already not in the box initially."