DARPA-Funded Radar Lets Planes See Through Smoke and Clouds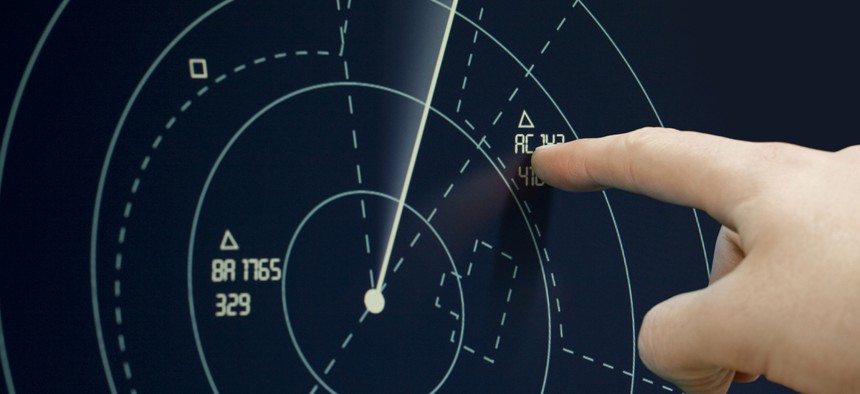 For nearly a year, oil fires billowed smoke into the air above the Iraqi city of Mosul, set by Islamic State fighters to obscure their movements from coalition forces closing in on the city. Last week, the Defense Advanced Research Projects Agency, or DARPA, announced a breakthrough in the decades-old quest to allow airborne observers to peer through smoke and haze to the ground below.
Current methods have too many drawbacks. Infrared cameras, of the sort used by military planes to track moving targets, can't see through clouds. Synthetic aperture radar does the trick but it has a slow frame rate. SAR combines radar images to produce the effect of  having a really long antenna, but it's much better for still shots of a static target than continuous streaming video. Moving to higher frequency can increase the frame rate but that also makes the radar weaker against atmospheric conditions like clouds and smoke. Other, more experimental approaches to the cloud-and-smoke problem include the Army's classified "Brown-Out Leap Ahead."
DARPA's Thursday announcement represents the most public disclosure of how far ahead the military is in seeing through atmospherics. In recent tests, researchers were able to take "uninterrupted live video of targets on the ground even when flying through or above clouds," DARPA program manager Bruce Wallace wrote."The [electro-optical / infrared] sensors on board the test aircraft went blank whenever clouds obscured the view, but the synthetic aperture radar tracked ground objects continuously throughout the flight."
The original 2012 broad agency announcement for the program, named Video Synthetic Aperture Radar, or ViSAR, said that the higher frequency radars would go on  AC-130 gunships of the sort flown by U.S. special operations forces. But Thursday's announcement says the sensor would be for multiple types of aircraft. Northrop Grumman, working with L3 Technologies, is listed as the winner of the $6.9 million contract.