What the Intelligence Community Wants to Get Out of Tracking Its Workforce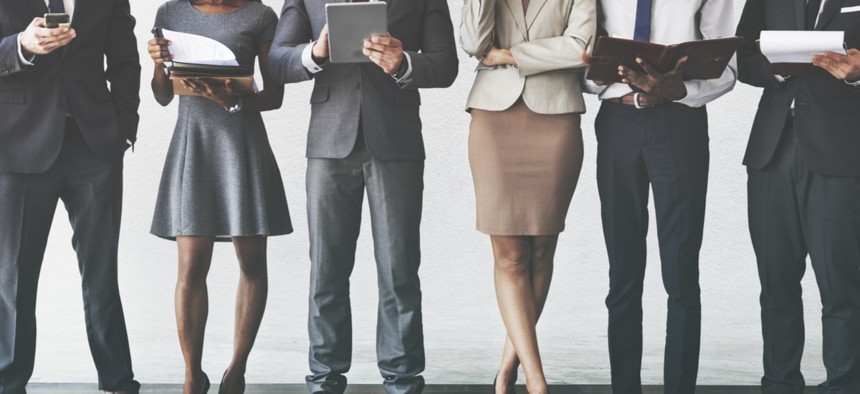 An intelligence community project that aims to unobtrusively assess the psychological well-being of its human employees is underway.
Research teams from Lockheed Martin, the University of Memphis, the University of Southern California, the University of Notre Dame, and a joint venture of MITRE and MIT's Lincoln Laboratory received awards from the intelligence community's research and development unit, the Intelligence Advanced Research Projects Activity.
The Multimodal Objective Sensing to Assess Individuals with Context project, appropriately called MOSAIC, aims to gather vast amounts of data on the IC workforce and the types of conditions that create an optimum work environment without causing burnout or anxiety.
» Get the best federal technology news and ideas delivered right to your inbox. Sign up here.
Insights from this research could also help IARPA, and other employers, "select the right person for the right job, evaluate and help maintain optimal performance throughout their career," and later to "anticipate changes in an individual that may impact their work effectiveness, productivity, and overall health and wellness," a broad agency announcement said.
Though psychologists can measure a person's "way of thinking, how they interpret and respond to their world, and how these attributes and responses may impact their job performance," those systems are rarely used in the real world, Alexis Jeannotte, IARPA program manager, said in a statement. As a result, it's difficult for employers to act on subtle changes in an employee's behavior.
MOSAIC's key goal is to monitor employees passively, using a network of wearable devices and sensors set up around the workplace.
IARPA had already awarded research contracts to two University of Minnesota professors who are studying how stress impacts job performance; their system, called mPerf, a $13.8 million effort to use sensors and software to examine employee behavior under stress.