Census funding falls short of Obama-era plans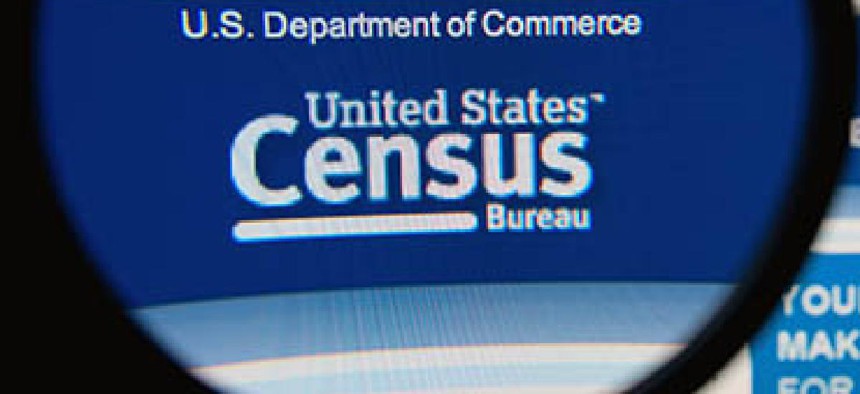 President Trump's budget proposal falls almost $300 million short of his predecessor's proposal for fiscal year 2018, raising concerns that an already-challenged census could be in historic trouble.
At the most recent quarterly program review, outgoing Census Bureau Director John Thompson said that the bureau was prepared to operate at costs as much as $125 million below former President Barack Obama's $1.6 billion request for fiscal year 2017.
However, President Donald Trump's fiscal year 2018 budget proposal, if enacted, will prove a challenge for the Census, which has already nixed or suspended several important programs to cut costs.
Budget uncertainty has been a sticking point for Census operations. The bureau promised Congress it would employ technologies to save over $5 billion off the projected $17 billion from the paper-based methodologies.
More recently, Census officials and watchdogs alike have expressed concern that these tradeoffs of short term operations at the expense of longer-term budget savings will merely delay swelling costs for the 2020 count.
Trump's fiscal year 2018 budget proposal for Census comes in at $1.524 billion, slightly above Congress's $1.47 billion figure in the recently passed spending package for fiscal year 2017 and well below Obama's fiscal year 2018 request of $1.8 billion.
Phil Sparks, co-director of the watchdog group Census Project, told FCW that, if enacted, Trump's proposal -- combined with the unexpected timing of Director Thompson's retirement -- could lead to a "historic disaster."
"It's totally inadequate," he said of the proposal. "Congress has got to save the census because clearly the administration doesn't understand the importance of ramping up the census at this time."
Sparks said he's concerned that insufficient funding will preclude the bureau from conducting the critical 2018 end-to-end test as planned.
"I think with the budget that the Trump administration has proposed … they can only salvage a portion of the end-to-end test," he said, adding that the administration is "playing with fire" by short circuiting the testing for the new IT systems.
"The clear thing that's going to be tested is the IT, which is the thing that's going to be the money saver," he said. "I don't see how they can go into the 2020 decennial if they don't fully test the IT elements without assuming the risk of a complete failure."
The end-to-end test, for which preparations are slated to begin in earnest in August 2017, represents the dress rehearsal for the 50-odd IT systems and new methodologies Census plans to deploy.