Laptops and Tablets Have Been Banned From Being Used on 56 Routes to the US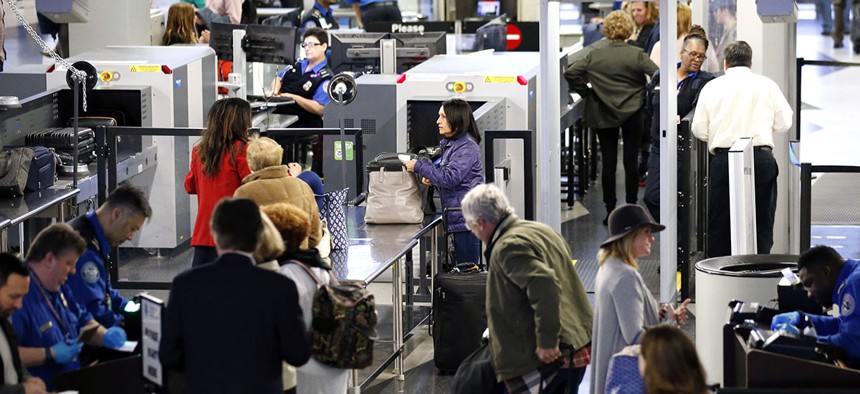 The United States will prohibit passengers traveling on several routes to the US from the Middle East and North Africa from bringing electronics larger than a smartphone on board with them.
The Department of Homeland Security will publicly announce the rule as early as today (March 21), according to senior administration officials who briefed journalists ahead of its roll out. Those officials said the measure is necessary because of the threat of terror attacks on commercial air travel, including through the use of explosives smuggled in consumer products.
"We have reason to be concerned about attempts by terrorist groups to circumvent aviation security and terrorist groups continue to target aviation interests," the Department of Homeland Security said in a release.
Which flights does it cover?
The ban applies to flights to the US from the airports for Cairo, Kuwait City, Dubai, Doha, Abu Dhabi, Casablanca, Jeddah, Amman, Riyadh and Istanbul. It affects the following airlines: Royal Jordanian, Egypt Air, Turkish Airlines, Saudia, Kuwait Airways, Emirates, Etihad Airways, and Royal Air Maroc. Some passengers may not realize their flights are affected since they could be ticketed on a codeshare with these carriers.
There are 19,619 flights that are scheduled on the routes covered by the ban, with the capacity to carry up to 6.75 million passengers over the next 12 months according to OAG schedule data compiled by PlaneStats.com. That amounts to 2.25% of all international arrivals and 4.45% of all inbound-US capacity.
What devices does it prohibit?
US-bound passengers will be required to pack their larger electronics, such as laptop computers, tablets, and digital cameras, into their checked luggage, while they can still bring smartphones and cell phones on board with them. Medical devices are exempt from the ban.
When does it go into effect?
Airlines will have 96 hours to comply with the measure, and the clock has already started ticking. A directive was sent out to the airlines today (March 21) at 3am ET. It has no expiration date. The ban was first brought to light by a tweet from Royal Jordanian that informed passengers about the new restriction.
The new rule is the latest travel restriction Donald Trump's administration has handed the airline industry. The first travel ban announced in January left airlines scrambling to comply.
Who will enforce the ban?
Airlines and local security agents will be responsible for enforcing the ban. There are no specific criteria for which devices are prohibited, which could lead to confusion over devices that are phone-like. It is up to an airline employee to determine whether a big phone constitutes a tablet or a small tablet constitutes a phone. The restrictions do not apply to crew members.
Why these devices?
Officials also declined to say why they suspect individuals may use devices such as laptops and tablets for an attack, but they cited recent terror attacks on the airports of Istanbul and Brussels, though those did not involve passengers with devices on board. The ban also did not address the threat to unprotected areas of an airport, such as baggage claim or departure halls that the general public can access.
Is this really about security?
A senior administration official flatly denied that the edict was in any way an end run at making devices likes laptops more accessible to customs agents for scanning, copying, or searching upon arrival into the United States or a punitive measure against Gulf carriers that US airlines say are unfairly subsidized by their home governments. The measure applies to carriers that have direct flights between those airports and the United States, and thus captures Qatar, Etihad, and Emirates—three airlines that catch the ire of their US counterparts. (The only destination in the Middle East served by US carriers is Tel Aviv, Israel; if you're flying commercially between the US and an Arab nation, it's not on an American airline.)
Passengers originating at one of the listed airports but transiting another airport before traveling to the US will not face the restriction. Administration officials said that the security threat did not warrant such a measure (but nonetheless it likely would not have the authority to unilaterally implement one) and that there are other "seen and unseen measures" in place that mitigate those risks.