Pentagon Launches Open-Source Experiment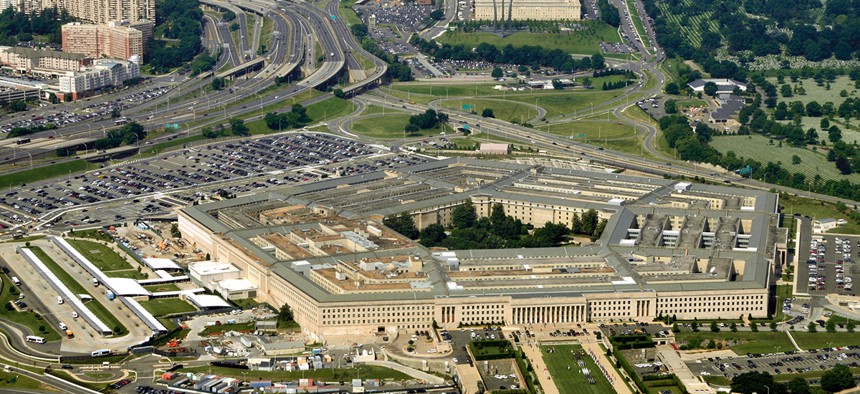 Code.mil would let the public contribute to unclassified code written by federal employees.
With a new website showcasing federal software code, the Pentagon is the latest government entity to join the open-source movement.
The Defense Department this week launched Code.mil, a public site that will eventually showcase unclassified code written by federal employees. Citizens will be able to use that code for personal and public projects. Code written by government employees can be shared with the public because that material usually isn't covered by copyright protections in the U.S., according to the Pentagon.
The site, which redirects to code repository GitHub, currently features a draft "open source license agreement" that includes stipulations such as "[i]n places where DoD has no copyright protections in this Work, it is licensed under the terms and conditions in this Agreement and the License as a contract between DoD and You."
» Get the best federal technology news and ideas delivered right to your inbox. Sign up here.
The Pentagon is inviting the public to comment on and contribute to that draft agreement until the end of March.
The Defense Department's Digital Service team, whose members are recruited for short-term stints from companies including Google and Netflix, will be the first to host its code on the site once the agreement is finalized.
The initiative comes after the Obama White House unveiled an open-source policy that encouraged agencies to share their custom-developed source code with each other, potentially reducing redundant software development contracts. That policy also proposed a pilot that would require agencies to make 20 percent of their software code available to the public.
"This is a direct avenue for the department to tap into a worldwide community of developers to collectively speed up and strengthen the software development process," a DOD post announcing the initiative said. The Pentagon also aims to find software developers and "make connections in support of DOD programs that ultimately service our national security."
Still, free and open-source software are "concepts yet to be widely adopted within the department," though they're commonplace in the private sector, the DOD post said.