Trump Appoints Baltimore Real Estate Developer To Tech Team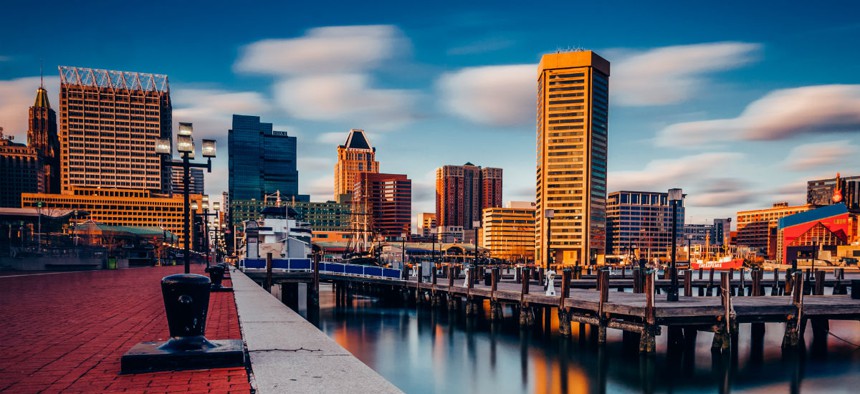 Reed Cordish will serve as the assistant to the president for intragovernmental and technology initiatives.
President-elect Donald Trump has appointed a real estate developer with footholds in the restaurant and casino industries to his White House technology team.
Reed Cordish, a principal and partner at the Baltimore-based Cordish Companies, is joining Trump's administration as the assistant to the president for intragovernmental and technology initiatives, a role the transition team has defined as overseeing programs requiring collaboration between multiple agencies. The role will also address "technological innovation and modernization," according to the transition team's press release.
Cordish directed landing teams under Trump and has met with prominent Obama administration tech executives including Rob Cook, head of the General Services Administration's Technology Transformation Service, and Todd Park, former White House chief technology officer, according to a memo obtained by Nextgov.
» Get the best federal technology news and ideas delivered right to your inbox. Sign up here.
The Cordish Companies' portfolio includes the Maryland Live! Casino and Hotel. Cordish's company biography notes he was also previously a professionally ranked tennis player through the Association of Tennis Professionals.
Cordish's appointment was announced along with that of Chris Lidell, former chief financial officer of Microsoft, named assistant to the president and director of strategic initiatives.
The two "have led large, complex companies in the private sector, and have played instrumental roles throughout the transition," Trump said in a statement provided by the transition team. "Their skill sets are exactly what is needed to effect substantial change, including systemwide improvement to the performance of the government."