House Passes Bill Mandating Agency Software-Savings Plans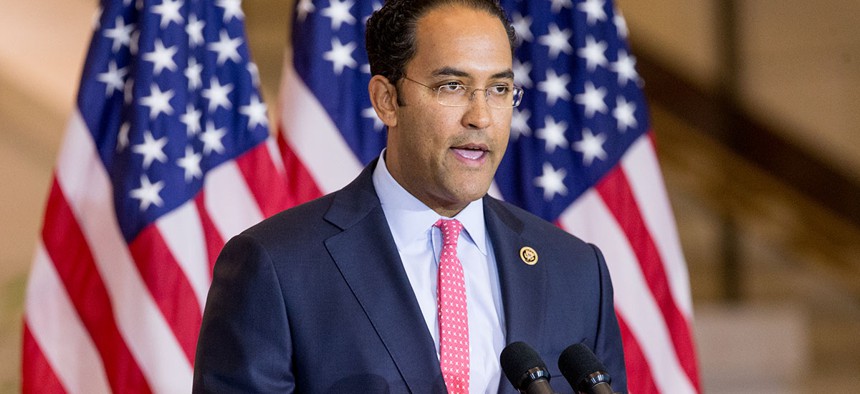 The MEGABYTE Act requires federal agencies to maintain comprehensive software license inventories.
The House voted Tuesday to require federal agencies to clean up the shelfware cluttering up their IT offices.
The 'Making Electronic Government Accountable By Yielding Tangible Efficiencies -- or MEGABYTE -- Act requires federal agencies to maintain comprehensive software license inventories in order to track spending on software and identify unused licenses. The inventories can also be used by agencies to help leverage the government's buying power to get better deals on software.
The House approved the measure unanimously Tuesday evening.
Introduced by Rep. Matt Cartwright, D-Pa., the bill has garnered a bipartisan slate of backers.
"Enacting MEGABYTE across the entire executive branch promises potentially yielding billions in savings to the American taxpayer footing the bill for all of this," Cartwright said in floor debate before the House passed the measure.
The bill largely codifies efforts already undertaken by the Obama administration.
Just last week, the White House issued a final policy aiming to improve agencies' software-management practices. The policy requires agencies to appoint in-house software managers to compile comprehensive software inventories. The policy also assigns a cross-agency task force with leading the transition to governmentwide software licenses.
Overall, agencies spend an estimated $6 billion each year on software licenses, the result of thousands of individual transactions -- often for the same or similar software.
The Government Accountability, which last examined agencies' software management practices in 2014, found only two of the 24 largest federal agencies had actually set up software inventories, even though doing so could save agencies millions of dollars.
Backers of the bill say the legislation will keep up pressure on agencies as they implement the OMB policy.
"Agencies should already have a comprehensive inventory of what software they use," Rep. Will Hurd, R-Texas, during the floor debate. "Agencies should already be utilizing their spending power to get good deals on software licenses. Agencies should already be getting rid of old software they don't use. But this isn't happening, so Congress is acting."
A companion bill in the Senate is still a awaiting a vote.