DOJ wants a picture of the body-cam market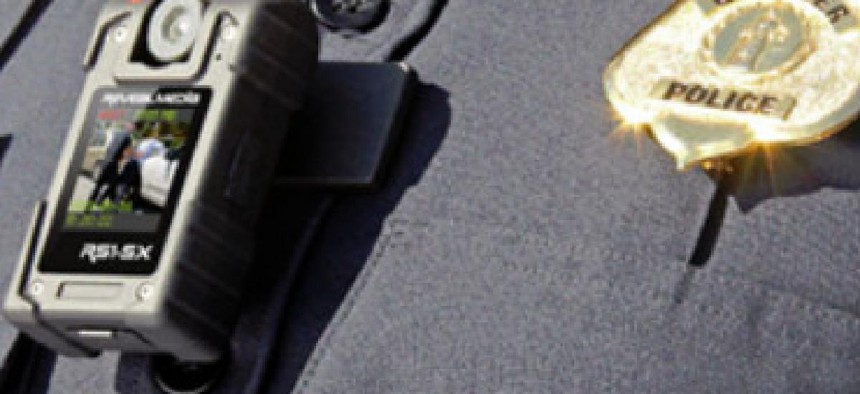 Seeking to update its market survey, the Justice Department wants to hear what body-cam vendors have to offer.
WHAT: A request for information on body-worn camera technology from the Justice Department's National Institute of Justice.
WHY: Following up on its 2014 report, NIJ is once again seeking input for a "Market Survey of Body Worn Camera Technologies," which is meant to aid law enforcement agencies nationwide in making the publicly demanded, but costly, purchasing decisions.
It's an opportunity for vendors to tout their wares, promotional photos and all.
On the technical side, NIJ seeks a broad range of information about body-worn cameras' capabilities. Points of interest include in-device storage capacity, wireless transmission capability and remote viewing and activation options.
On the hardware side, NIJ wants to know whether devices are equipped with playback screens and mics and whether they can withstand rugged physical environments.
Data management is another major issue. NIJ is interested in how video data is protected in transit and at rest, the cloud or on-premises storage options vendors offer, and whether the products support searching, tagging and video analytics.
Officials are also interested in suggestions for other aspects of body-worn camera technology they should explore.
NIJ is accepting responses through May 31.
Click here to read the RFI.