Bill Would Extend US Digital Service Beyond the Obama Administration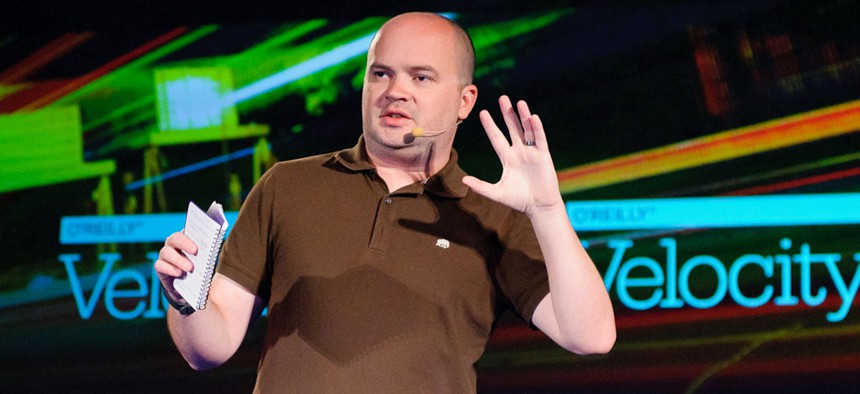 A new bill introduced in the House would extend the technology fix-it squad launched in the wake of the botched HealthCare.gov rollout well beyond the end of the Obama administration.
The U.S. Digital Service Act, introduced May 27 by Rep. Suzan DelBene, D-Wash., would authorize the tech squad for the next 10 years, ensuring it wouldn't automatically close down next year when a new president takes office.
In August 2014, President Barack Obama created what he has described as a tech "SWAT team" to help turn around troubled IT projects across the government.
"The U.S. Digital Service was formed as a way to temporarily bring the technical know-how of industry experts to the tech-challenged federal government, but the truth is we need more than temporary advice," DelBene said in a statement.  
» Get the best federal technology news and ideas delivered right to your inbox. Sign up here.
The White House's digital team, led by former Google engineer Mikey Dickerson, is staffed by some of the same former Silicon Valley techies who helped fix the health care website. Digital service experts work on temporary, 2-year terms.
"We have some of the most talented tech minds in the world willing to forgo more lucrative private sector jobs because they want to improve our country – we should not waste this opportunity," DelBene said.
Before being elected to Congress, DelBene worked for more than 20 years as an entrepreneur and technology company executive.
Three other House Democrats have all signed on as co-sponsors of the legislation, which now awaits action by the House Oversight and Government Reform Committee.
Last year, the Obama administration announced plans to create in-house tech squads at each of the large federal agencies.
So far, five agencies have launched their own digital teams: The departments of Veterans Affairs, Homeland Security and Defense as well as the Social Security Administration and the General Services Administration.
GSA is also home to its own in-house digital consultancy, 18F, which operates as a sister organization to USDS. Last month, GSA officials announced plans to roll 18F and a few other offices into a new Technology Transformation Service -- a move largely seen as an attempt to institutionalize the work of 18F beyond an administration change.
Even as the digital service team's media profile has risen and hiring has ramped up, there have been lingering concerns about whether the team would last beyond the Obama administration.
At the South by Southwest festival in March, Obama himself said he hoped to "institutionalize" the group's work before he left office.
"I want to make sure that the next president and the federal government from here on out is in constant improvement mode and we're constantly bringing in new talent and new ideas to solve some of these big problems," he said.