Is the Pentagon's Innovation Unit Too Cozy with Silicon Valley?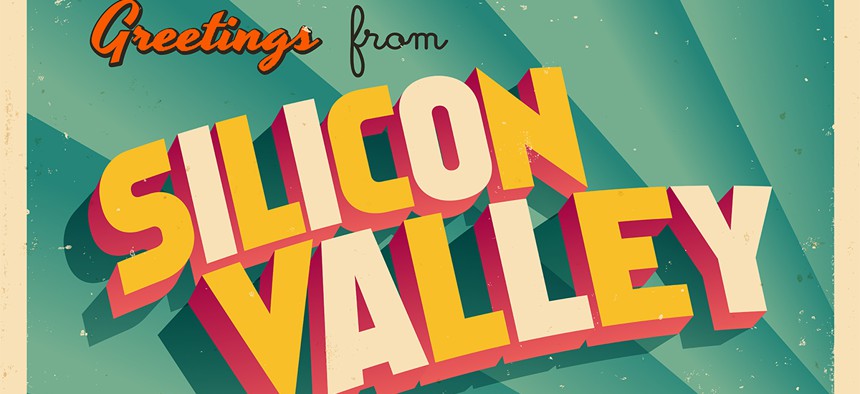 Lawmakers are concerned by the "pinpoint focus on one geographic region" in the Defense Department's innovation efforts.
House lawmakers are worried the Defense Department's new innovation unit is too Silicon Valley centric.
The Defense Innovation Unit Experimental, or DIUx, is a "helpful step" in bridging the worlds of traditional Defense procurement and small, innovative companies, according to the latest version of the annual Defense Authorization Act currently circulating on Capitol Hill.
But lawmakers on the Emerging Threats and Capabilities subcommittee are "concerned by the pinpoint focus on one geographic region," according to the markup of the bill, which was approved April 21 by the subcommittee.
The bill even goes so far as to limit funding for unit until lawmakers' concerns are addressed.
In the fiscal 2017 budget, the Pentagon requested $45 million for the innovation unit, which is headquartered in Silicon Valley.
The current version of the bill would keep a lid on about $9 million of that, until Defense officials provide Congress with concrete staffing plans; metrics for measuring the unit's effectiveness; and how DOD plans to make sure the tech unit doesn't conflict or overlap with similar projects undertaken by the Defense Advanced Research Projects Agency or In-Q-Tel, the intelligence community's technology investment arm.
Lawmakers also suggested the focus on building the elite tech unit is giving short shrift to a broader examination of systemic problems that keep small and innovative companies out of contention for DOD contracts.
» Get the best federal technology news and ideas delivered right to your inbox. Sign up here.
"The committee is concerned that outreach is proceeding without sufficient attention being paid to breaking down the barriers that have traditionally prevented nontraditional contractors from supporting defense needs, like lengthy contracting processes and the inability to transition technologies," lawmakers wrote in the bill.
The Pentagon set up the Silicon Valley outpost a year ago to build better relationships -- damaged by the disclosures of National Security Agency surveillance -- with U.S. startups and to identify "game-changing" emerging technology.
The skepticism from Congress comes as the DIUx unit has seen success, at least anecdotally.
At five recent business outreach events, attendance reached standing-room-only capacity, said the head of the unit's National Guard liaison effort.
"We have not had one company out there shut the door," Col. Steven Butlow is quoted in Nextgov's sister publication, Defense One.
Meanwhile, prevailing wisdom in the Valley is the Pentagon hasn't done enough to smooth the way for nontraditional companies.
A slate of CEOs -- including the head of a company that manufactured the first "wave- and solar-propelled unmanned ocean robot" -- said this week it was still too hard doing business with Defense and were selling their gear to foreign militaries.