Mobile Devices, HR Software Top List of Federal IT Waste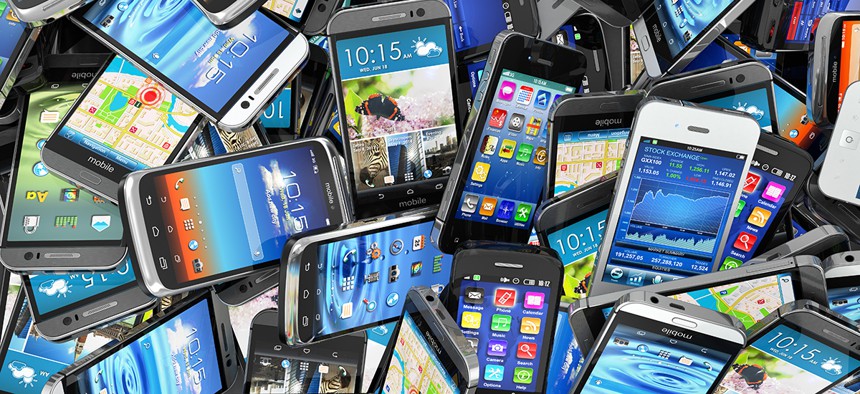 Agencies can cut more costs by monitoring mobile device spending, a new watchdog report finds. But that's not the only wasteful tech issue plaguing the federal government.
The Government Accountability Office on Tuesday published its annual review of inefficient federal programs. Also included on its list are the Homeland Security Department's human resources software -- only partially installed across the organization -- and the Internal Revenue Service's whistleblower program for tax evaders, which isn't yet online.
In six years of conducting this examination, GAO has made more than 600 recommendations for correcting inefficient programs, said Rep. Jason Chaffetz., R-Utah., during a House Oversight Committee hearing on Waste and Inefficiency Wednesday. Just 41 percent of the recommendations GAO made in this year's report have been fully implemented, Chaffetz added.
"It shouldn't take a GAO report to point out" that the IRS could update its tip system to coordinate investigations of tax evaders, he said, noting that such coordination could help the agency collect billions of dollars in overlooked tax revenue.
In the report, GAO wrote theIRS had not provided an action plan for implementing its recommendations.
The watchdog group also recommended the Office of Management and Budget monitor federal agencies' spending on mobile devices, which totals about $1.2 billion annually on 1.5 million devices and services.
As of last year, at least 10 agencies GAO reviewed had incomplete inventories of their devices and services, meaning they couldn't accurately assess whether they should find more cost-effective plans. OMB was also not measuring its progress toward saving on devices and services, GAO found. (Last month, OMB released a draft policy encouraging agencies to use governmentwide buying agreements for mobile devices and services, instead of creating standalone contracts.)
Without better management of their devices and services, the report says, "the federal government may be foregoing significant cost savings."
DHS' human resources management technology also still needs oversight, GAO wrote. A February 2016 audit found DHS' learning management software, which would consolidate many of its training and performance analysis programs, had not been fully implemented or even scheduled for widespread implementation as of January 2016.  
During a February hearing on DHS' human resources IT system, Rep. Scott Perry, R-Pa., called the program's shortcomings "reprehensible," noting that it could prevent DHS from being able to track and remove poor performers.
"$180 million pissed away," Perry said later.