MEGABYTE Act Seeks to Slash Software Waste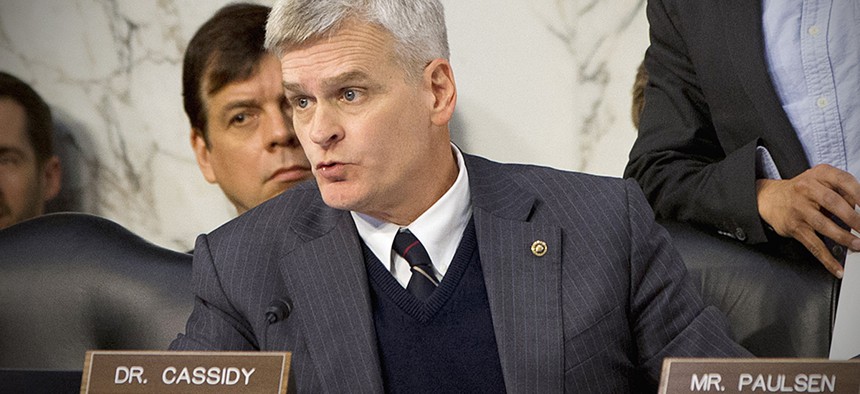 Short for "Making Electronic Government Accountable By Yielding Tangible Efficiencies," the bill requires agencies to assemble comprehensive inventories of software licenses.
In an effort to reduce duplication and save billions of dollars in taxpayer money, two senators have introduced a bill aimed at increasing oversight of software licenses in federal agencies.
Sens. Bill Cassidy, R-La., and Gary Peters, D-Mich., introduced the Making Electronic Government Accountable By Yielding Tangible Efficiencies, or MEGABYTE, Act of 2015 on Dec. 2.
It requires executive agencies to identify exactly how they will manage both enterprise software license agreements and commercial software licenses. The bill also calls for agencies to create an inventory of 80 percent of their software license spending and enterprise licenses.
"Billions of taxpayer dollars could be saved if federal agencies keep track of what software they buy," Cassidy said in a statement. "It's irresponsible they don't do so already."
The idea for the legislation came in part through findings detailed in a 2014 Government Accountability Office report, according to a statement released in connection to the bill.
The GAO report examined the need for increased management of software licenses, stating that only two of 24 key agencies have implemented appropriate management policies. The report also examined the costly effects of this lack of oversight.
"The potential savings could be significant considering that, in fiscal year 2012, one major federal agency reported saving approximately $181 million by consolidating its enterprise license agreements even though its oversight process was ad hoc," the GAO report stated.
The MEGABYTE Act also requires agencies to provide software license management training and make "cost-effective decisions" by examining software usage data. It stipulates that if enacted, each executive agency must provide an annual report on the specific savings that has come as a result of this legislation.
Its requirements amplify certain elements of the Federal IT Acquisition Reform Act, which was approved by Congress about a year ago and is meant to give chief information officers more say in their agency's IT budget. It dives deeper into software license management by including specific practices for increasing oversight and, potentially, cost savings. 
The bill comes about six months after Cassidy sent a letter to OMB, detailing his concerns surrounding the government's costly duplicative software system.