OPM Director Katherine Archuleta Quits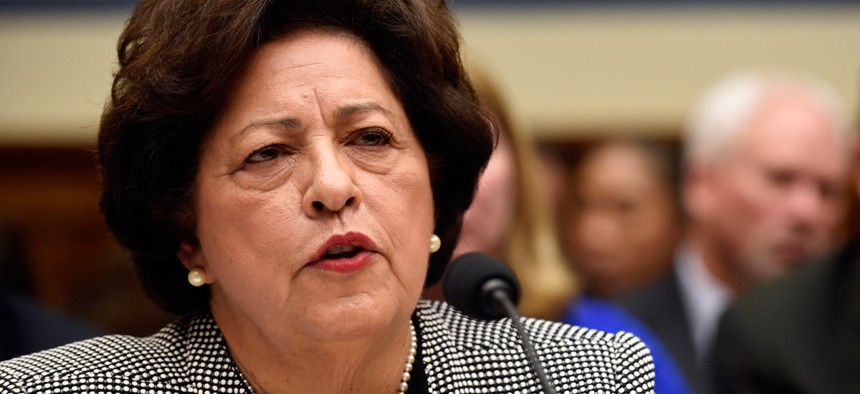 Katherine Archuleta, the director of the Office of Personnel Management, has resigned from her post amid a cascading scandal over her handling of a massive breach of federal employee data, a congressional source has told National Journal.
Archuleta, who has been at the helm of OPM since November 2013, submitted her resignation Friday morning, according to the source, who spoke on condition of anonymity.
OPM announced Thursday that the size of a hack that began last year led to the pilfering of sensitive personal information of 21.5 million former and current employees. That admission, following weeks of scrutiny on Capitol Hill after OPM acknowledge a separate data breach that affected 4.2 million, led to a rush of lawmakers who called for her ousting, including the top three House Republicans and Democratic Sen. Mark Warner, who sits on the Senate Intelligence Committee.
Beth Cobert, OPM's deputy director for management, will take over Archuleta's job, according to the source.