NSA Fight Isn't Over Yet; House Votes to Defund 'Backdoor' Spying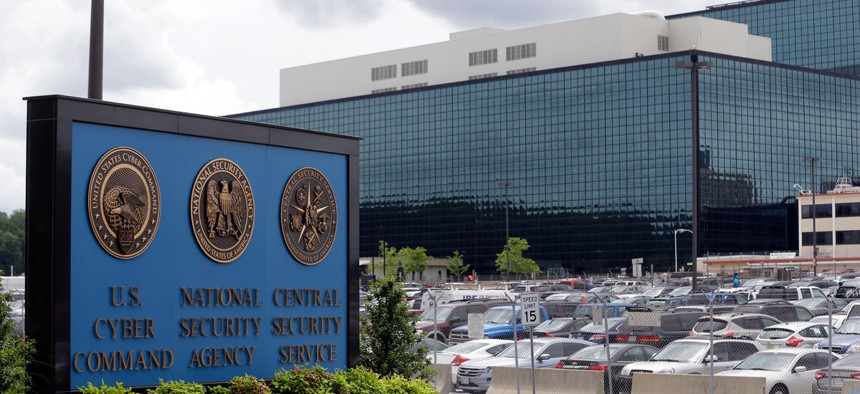 Congress isn't done trying to limit the National Security Agency's powers.
Just a week after Congress passed the USA Freedom Act to overhaul the NSA's phone records program, the House approved a measure Thursday to defund two "backdoor" spying programs. Lawmakers attached the provision to a Defense appropriations bill in a 255-174 vote.
"The USA Freedom Act is not the last word on surveillance reform," said Rep. Thomas Massie, the Kentucky Republican who sponsored the amendment. The spying programs are, he said, "arguably worse than the bulk collection of phone records."
The NSA has acknowledged that it sometimes spies on Americans' communications under a legal authority intended to apply only to foreigners. The NSA scoops up vast batches of emails, text messages, and other data from foreigners and then searches through that database, specifically looking for Americans' communications.
The amendment would require that the NSA obtain a warrant before reading Americans' private messages. The measure would also close another controversial NSA backdoor by cutting off funds for projects to build vulnerabilities into security products. The NSA exploits those vulnerabilities to hack into and spy on communications.
Rep. Zoe Lofgren, a California Democrat and the amendment's other lead co-sponsor, called the measure the "most meaningful step Congress can take to end warrantless bulk collection of U.S. persons' communications and data."
But House Intelligence Committee Chairman Devin Nunes, a California Republican who opposed the amendment, warned that lawmakers are "putting Americans in unnecessary danger in order to protect them from threats to their civil liberties that do not actually exist." The NSA programs are, he said, a "significant tool for identifying and disrupting terrorist plots at home and abroad."
The House attached an identical amendment last year to the 2015 Defense appropriations bill by an even more overwhelming 293-123 vote. But the provision was quietly stripped from the government spending package that became law.