Air Force Video Selfie Winners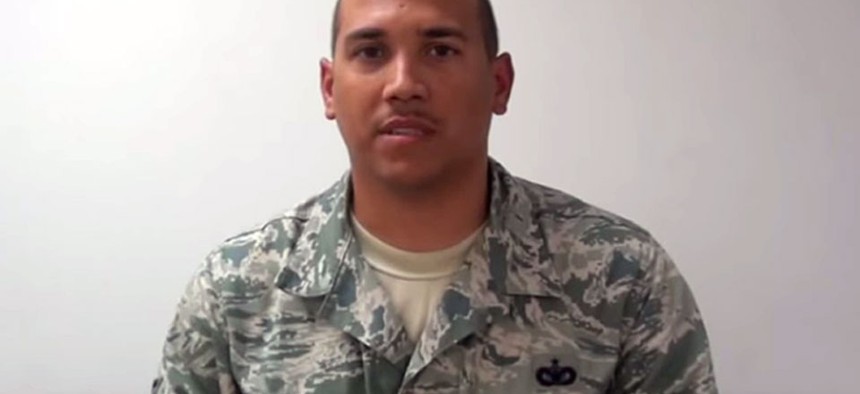 The Air Force asked its enlisted airmen to submit video selfies and selected three finalists at this week's Air and Space conference.
The winner of the contest was Tech. Sgt. Brian Williams, 87th Security Forces Squadron at Joint Base McGuire-Dix-Lakehurst, New Jersey, who used his video to illustrate a career that included a wound that severed his leg while deployed – and his recovery from that injury.
The runner-up was Pacific Air Forces Command finalist Airman 1st Class Kyle Gott, with the 18th Equipment Maintenance Squadron at Kadena Air Base, Japan. Third place went to Air National Guard finalist Tech. Sgt. Cable Rose, with the 81st Training Wing at McGhee-Tyson Air National Guard Base, Tennessee.
Air Force Chief of Staff Gen. Mark Welsh III said the video selfies show how inventive airmen can be "when given the opportunity; I'm amazed by them every day and this contest was just another example."