Why Are So Many Army and VA Contracts Protested?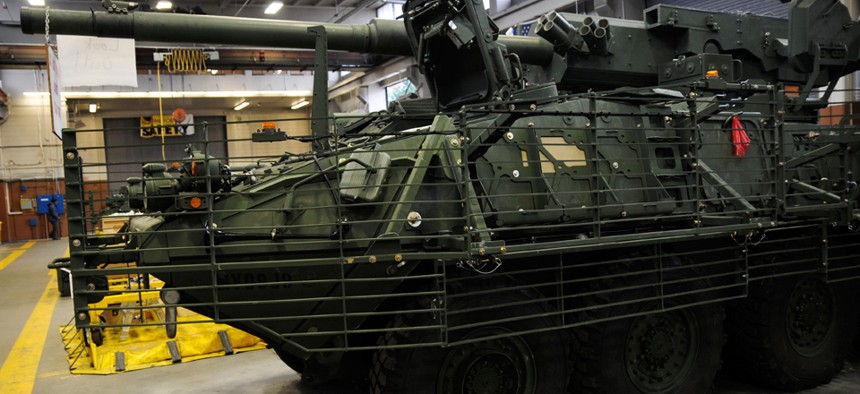 Companies have protested more Army contract awards in the last 18 months than any other Defense Department agency's awards, and the Veterans Affairs Department tops the list as the most protested non-Defense agency, according to an analysis by the open data supporters at GovTribe.
The Government Accountability Office, meanwhile, is researching electronic docketing systems to simplify and organize  the process of protesting contract awards.
Between September 2012 and May 13, the Army posted more than 12,000 contract award notices on the Federal Business Opportunities website and received 891 protests. That's a 7 percent protest rate, GovTribe said, noting that some awards are protested more than once and not all protests are public, so the statistic may be misleading.
VA had a 6 percent protest rate by the same measure, with more than 400 protests. The Homeland Security Department was the next protested non-Defense agency, with fewer than 250 protests. The analysis did not include a percentage rate for DHS, and GovTribe declined to provide one.
All told, GAO received 4,048 protests during the time period and sustained 2 percent of them. The agency says it sustains 17 percent of protests, GovTribe noted, but that's a percentage of the protests it fully evaluated -- most protests are dismissed or withdrawn before being evaluated on merit.
GAO, meanwhile, is looking to organize the process with an electronic protest docketing system, according to contracting documents posted recently to the Federal Business Opportunities website.
Last year, GAO received 2,429 cases -- including bid protests, requests for reconsideration and cost claims. When supporting materials are factored in, the result is some 16,000 protest-related emails per year, the agency said.
"Under the current filing process, administrative support personnel are required to open each email message, review, identify, and categorize the information contained therein, and ultimately route each message to the GAO attorney designated to handle the particular protest," the request for information said. This manual process is prone to error.
The new electronic docketing system should be able to receive the protests and related files and collect fees and payments. "The system should present individual case dockets from which the parties to a protest can access, as authorized, that protest's filings," the RFI said. Ideally the system would interface and transfer data to other GAO systems.
GAO issued a similar RFI in 2011 but is refreshing the call in light of congressional direction it received earlier this year.
This story has been updated with additional information about the GovTribe analysis.