Auditors Fault Pentagon Sorting of Biggest Bioweapon Threats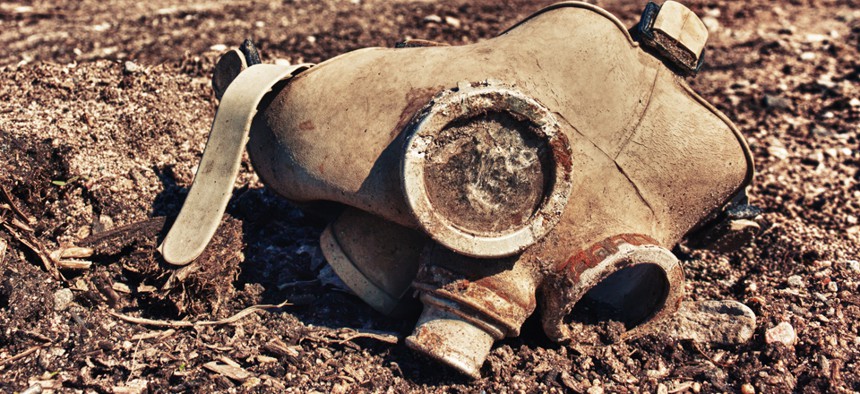 Auditors say the Defense Department is not following its own procedures for guarding against "potentially catastrophic" biological strikes.
Pentagon rules require the agency each year to revisit its list of top biological-weapon threats, with an eye to possibly reshuffling the order of agents deemed most dangerous to its military personnel and civilians, the congressional Government Accountability Office said in a report issued on Thursday.
"Yet, [the Defense Department] does not follow its established process for updating its biological threat priorities," auditors wrote in their assessment.
Failing to regularly weigh the relative risks posed by various weapon candidates, they said, makes it unclear whether the United States is pursuing medical treatments for "the most serious and likely biological threats." The Defense Department backed the report's findings, according to a letter from Andrew Weber, the Pentagon's assistant secretary for nuclear, chemical, and biological defense programs.
The Pentagon would review its biodefense directives "to ensure they align with current ... planning processes," Weber wrote last week.
GAO auditors described "progress" in related areas, including Defense Department coordination with other federal offices to prepare against biological threats.
The Health and Human Services and Defense departments "have developed interagency agreements and other tools that facilitate communication on the various stages of medical countermeasure development," auditors wrote.
In addition, the Pentagon has worked with the Homeland Security Department on measures "for identifying biological agents that pose domestic threats and risks," the report states.
The Defense Department maintains sole responsibility for preparing medical countermeasures for U.S. military personnel.
This article was published in Global Security Newswire, which is produced independently by National Journal Group under contract with the Nuclear Threat Initiative. NTI is a nonprofit, nonpartisan group working to reduce global threats from nuclear, biological, and chemical weapons.
(Image via Khamidulin Sergey/Shutterstock.com)