China's Hypersonic Glide Vehicle May Fly 10 Times Faster Than Sound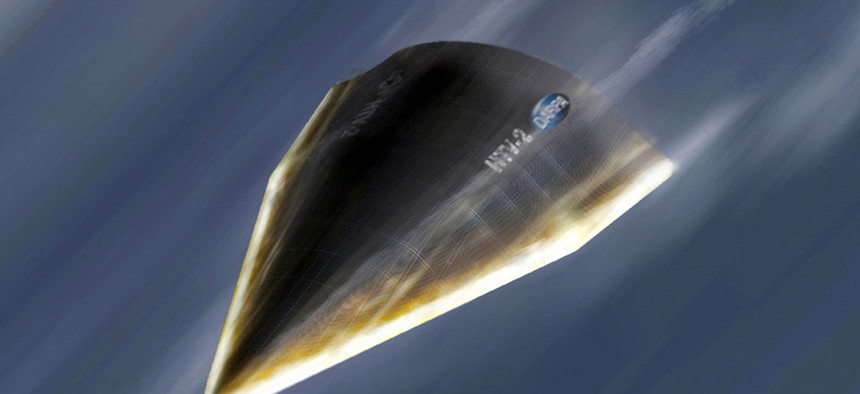 A developmental Chinese hypersonic vehicle could exceed the speed of sound 10 times over, the Taiwanese newspaper China Times reports.
China's Sina Military Network provided the attributed maximum flight speed of the WU-14 glide vehicle, and added that the device is designed to hit any location on earth in 60 minutes or less, according to a Sunday article in the Times.
According to the news agency based in Beijing, certain U.S. issue experts have warned of a potential for the developmental Chinese craft to increase the volatility of the Asia-Pacific region. The news outlet described the WU-14 as the Chinese military's response to hypersonic technologies under development in the United States, including the X-51A WaveRider and the SR-72 aircraft.
The United States has been pursuing a "prompt global strike" capability, potentially enabling its forces in the future to conduct non-nuclear strikes against any location on the planet in one hour or less. Key advocates of the U.S. push have said such a capability could serve as a partial alternative to nuclear weapons for hitting important time-sensitive targets.
On Friday, the U.S. Army announced plans to conduct an August test of its developmental Advanced Hypersonic Weapon. The technology is one of several technologies under development as possible components of a future U.S. prompt global strike capacity.
"Based upon the results that come from that [August] test, we'll go ahead and, again, work closely with office of the secretary of Defense as to what they would like us to do, what the next steps are," Lt. Gen. David Mann, head of the Army Space and Missile Defense Command, said in comments reported in a Friday news article by the service.