Five Major Drug Chains to Adopt Blue Button Prescription Standards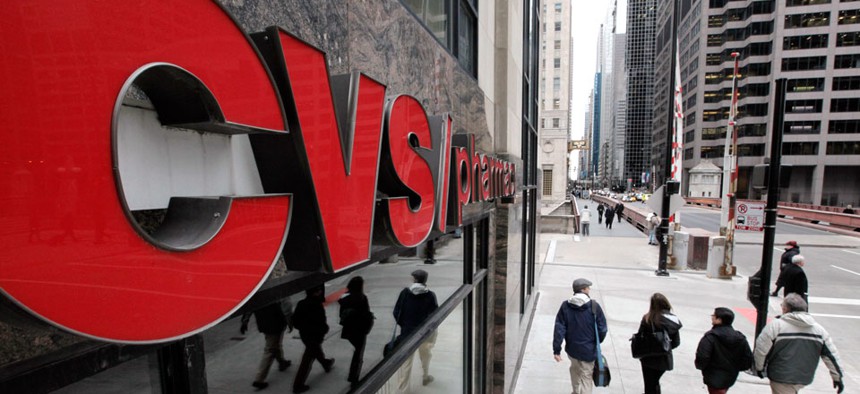 Five major national pharmacy chains with a total of more than 20,000 stores throughout the country have signed on to the Blue Button health information sharing initiative pioneered by the Veterans Affairs Department in 2010, the White House said in a blog post.
CVS, Caremark, Kroger, Rite Aid, Safeway and Walgreens signed on to use the standard Blue Button format for prescription data, according to Nick Sinai, deputy chief technology officer at the White House Office of Science and Technology Policy, and Adam Dole, a Presidential Innovation Fellow at the Health and Human Services Department. The National Association of Chain Drug Stores, which represents companies that operate 41,000 pharmacies, also pledged to adopt the standard.
Peter Levin, the former VA chief technology officer who led the Blue Button development, said it uses a simple XML standard for exchange of information, including prescription data. Blue Button adoption by the pharmacy chains eventually will eliminate long waits for medication when clinicians who also use Blue Button electronically transmit prescriptions, said Levin, now chief executive officer of Amida Technology Solutions, a Washington-based health information technology company.
Sinai and Dole wrote that the "commitments from some of the nation's largest retail pharmacy chains and associations promise to provide a growing number of patients with easy and secure access to their own personal pharmacy prescription history and allow them to check their medication history for accuracy, access prescription lists from multiple doctors and securely share this information with their health care providers."
They said use of the Blue Button standard data format to manage prescriptions will "reduce dosing errors, prevent adverse drug interactions, and save lives. "