Make Your Telework Week Pledge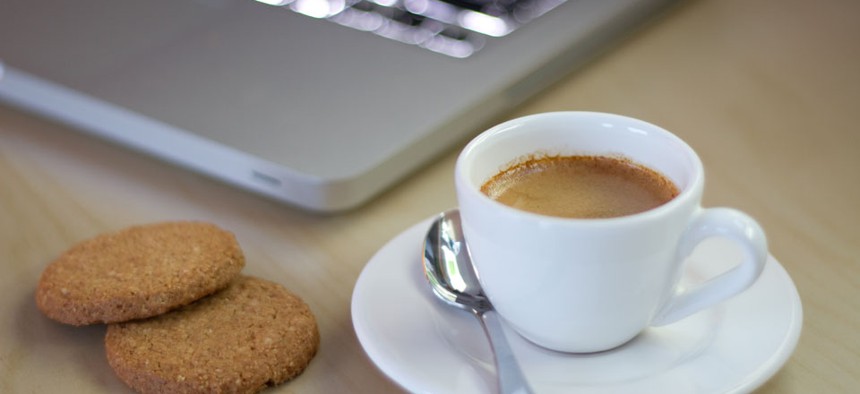 A week before agencies mark the three-year anniversary of the 2010 Telework Enhancement Act, a mobile work group is encouraging federal employees to pledge to telework the first week of March.
Mobile Work Exchange announced Tuesday that it has launched Telework Week 2014, a global initiative that encourages federal agencies and state and local governments to pledge to telework from March 3-7. The weeklong event enables agencies to test their telework practices and the progress of telework initiatives.
"There are certain elements the federal government can't afford not to do," said Cindy Auten, general manager of Mobile Work Exchange. "Telework is one of them."
Last year's event garnered more than 112,000 pledges from federal employees at roughly 200 agencies, marking a 66 percent increase in participation over 2012 levels. Eighty-seven percent of participating feds were engaged in a formal telework program prior to Telework Week, up from 69 percent in 2012, and 81 percent said they did not encounter any challenges related to telework during the weeklong event.  
"Agencies are focused on showing how telework can work," Auten said. "We expect to push Telework Week to the limits in 2014, calling on federal employees and every agency to look at how telework can fit into their agency's mission and practice what they preach."
Employees pledging to telework also can calculate how much money they are saving and access additional telework-related resources. This year, Mobile Work Exchange launched a return-on-investment calculator that uses basic information about an agency to quantify returns on common value factors, including transit subsidies, continuity of operations, productivity, real estate and employee retention.
To make your 2014 Telework Week pledge, click here. 
(Image via Torsten Frank/Shutterstock.com)