Three Technology Trends Driving Big Changes for Federal Managers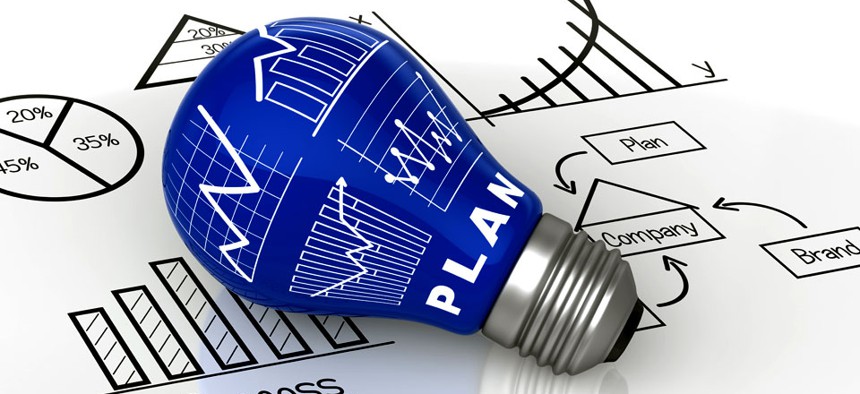 The bungled rollout of HealthCare.gov has created a crisis of confidence in government's ability to execute technologically complex undertakings. Nevermind the human genome project, NASAs exploration of Mars or a host of other breakthrough initiatives, the collateral damage inflicted by the malfunctioning insurance exchange has politicians, taxpayers and even federal employees questioning whether agencies can operate effectively in a digital world.
There's no better place to dig into those concerns than at Nextgov Prime, our annual conference on technology and the future of government. We've tapped an outstanding line-up of speakers inside and outside government to discuss the range of challenges federal leaders and managers face when it comes to implementing tech programs. The conference is Nov. 20-21 in Washington and registration is free for federal employees. Among other things (like recognizing our Bold Award finalists and winners), we'll be exploring the following trends:
Every manager has an IT portfolio, whether they recognize it or not. The best ones will learn how to leverage technology as effectively as they manage people and resources. I'll be moderating a session on software applications that advance the mission with two of our Bold Award finalists: NOAA's David Wiley, who helped develop the successful Whale Alert app; and Jonathan Rubin, who runs GSA's governmentwide usability testing program. We'll also hear a lot about innovation from Leigh Heyman, the White House director of new media technologies, and Clay Johnson, a former presidential innovation fellow in the news recently for his take on what went wrong with HealthCare.gov.
Data is driving big changes in the way agencies track everything from spending to productivity. The executive staff of the Recovery Board, including CIO Shawn Kingsberry, CISO Veda Woods and CTO Hemanth Setty, will discuss how they quickly built a mammoth data library to track disaster assistance contracts in the wake of Hurricane Sandy. Gray Brooks, senior API strategist at GSA, and Michael Byrne, geographic information officer at the FCC, will discuss how open data policies can serve agencies as well as citizens.    
Agency leaders need to think like the entrepreneurs behind successful tech start-ups. Richard Boly, former director of the State Department's Office of eDiplomacy, will explain how it's as important to be able to hack the bureaucracy as it is to wield technical skills to get things done in government. In a similar vein, former White House innovation fellow Ben Balter, now at Github, will talk to Mark Schwartz, CIO at Citizenship and Immigration Services, and others about how agencies can operate more like lean start-ups. In addition, you'll learn how a handful of people at the Veterans Administration drove a revolutionary idea from concept to reality in just six months when my colleague Bob Brewin leads a discussion with Craig Newmark, founder of craigslist and craigconnects, and Peter Levin, former VA CTO, about the department's Blue Button program, which gives millions of veterans across the country easy, one-click access to their own health care records. 
(Image via pedrosek/Shutterstock.com)