VA Halts All Software Development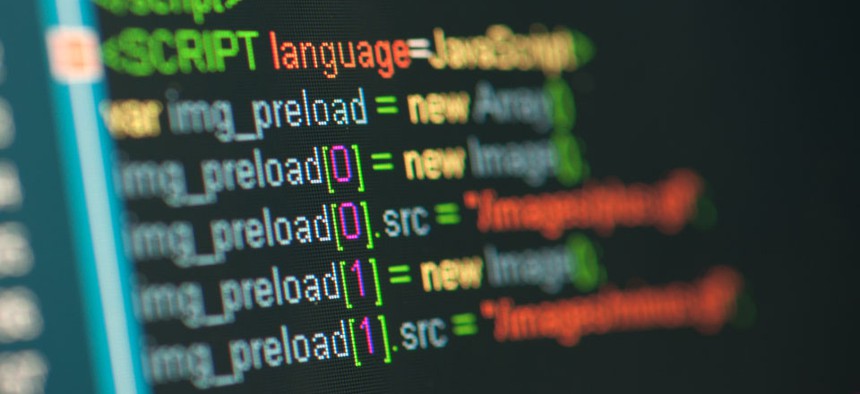 This story has been updated with details and comments.
The Veterans Affairs Department halted all software development Tuesday, including work on its $491 million paperless Veterans Benefits Management System. The news came a day after the department furloughed 2,754 information technology employees due to the lapse in appropriations.
VA has also furloughed 7,000 employees from the Veterans Benefits Administration who process disability and education claims, and the department closed all public access to the 56 VBA regional offices.
The furloughs were forecast in the VA government shutdown contingency plan released last week and updated Monday.
Victoria Dillon, acting VA press secretary, said the IT employees were furloughed Monday because carryover funding balances from 2013 were "exhausted." She said VA had to furlough the 7,000 VBA employees and shutdown public access to the 56 regional offices "due to a lack of funds."
Stephen Warren, the department's acting chief information officer, told reporters on Sept. 26 that VA continued to upgrade VBMS with software patches that continuously enhance the system . VA Secretary Eric Shinseki has repeatedly said that VBMS is key to eliminating a backlog in disability claims processing by 2015.
VA's furlough announcements added fuel to the political fire over the government shutdown that started last week. Lawmakers have lingered in a budget impasse after House Republicans tied 2014 appropriations in the House to defunding President Obama's health care reforms. 
Rep. Jeff Miller, R-Fla., chairman of the House Veterans Affairs Committee, said his chamber passed the 2014 VA spending bill more than three months ago and a separate bill, the Honoring our Promise to America's Veterans Act, introduced last week, which would have approved the 2014 VBA budget requested by the administration.
Miller blasted Senate Majority leader Harry Reid, D-Nev., for not taking up the 2014 VA appropriations bill and the bill to fund VBA.  "Harry Reid could stop these furloughs and ensure veterans' benefits immediately by acting on either of these bills, but instead he's content to let them gather dust on his desk," Miller said.
He said VA should focus on its mission to veterans, "not managing an agency on spare change remaining from last year, and it's a shame that Washington's dysfunction has led to the furloughs of thousands of dedicated VA employees and may jeopardize benefits for some veterans."
Rep. Mike Michaud, D-Maine, ranking member of the House VA Committee, said it was a "manufactured crisis" that led to the VA furloughs. "Washington needs to get its act together and compromise to end this shutdown and live up to our nation's obligations."
Daniel M. Dellinger, national commander of the American Legion blamed both Congress and the administration for the impasse.
"Because Congress and the White House refuse to speak to each other, our country's veterans are suffering more with each passing day of this extremely dangerous impasse," he said. "Now we've reached the point where VA can't even process benefits claims for our men and women who served in uniform.
"Our nation's leaders need a reality check. Do they really think they are serving the best interests of our veterans – or the best interests of all Americans – by forcing government agencies to shut down?" Dellinger said.
The House VA Committee will hold a hearing at 10:30 a.m. Wednesday on the effect of the government shutdown on VA benefits and services, with Shinseki in the hot seat.
Get the Nextgov iPhone app to keep up with government technology news.
(Image via spaxiax/Shutterstock.com)