Pentagon Awarded Contracts Worth $6.3 Billion During Shutdown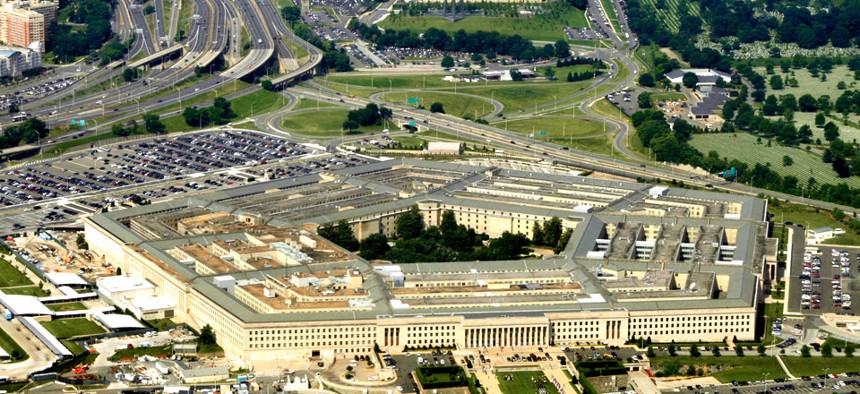 The Defense Department awarded 95 contracts valued at more than $6.3 billion during the 16 days of the government shutdown this month, with the Air Force and Navy awarding contracts valued $2.7 billion and $2.1 billion dollars, respectively.
The Pentagon, which ordinarily announces awards of contracts valued at more than $6.5 million on a daily basis, suspended the announcements – but not the awards – until Friday, when it posted all the contracts that met the threshold since Oct. 1.
The Air Force awarded United Launch Services LLC, a Boeing and Lockheed Martin joint venture, the biggest contract during the shutdown, a $939.1 million deal for Delta IV and Atlas V rockets to launch satellites primarily for the National Reconnaissance Office.
The largest  technology contract let during the shutdown was a five year, indefinite delivery-indefinite quantity contract valued at $899.5 million awarded by the Navy to 14 companies for computing infrastructure support, including research, development, testing, evaluation, production and fielding of a wide range of capabilities.
The Aerospace Corporation won a $787.8 million, five year Air Force contract to provide lifecycle systems engineering support to the National Security Space Community, which includes all four services, the Defense Information Systems Agency, NASA, the intelligence agencies, and the State and Transportation departments.
Raytheon won two Navy contracts with a  total value of $891.7 million for work on Aegis radar systems and air and defense missile radar systems.
DISA signed a five year contract with Iridium valued at $400 million for voice and data services on that company's fleet of 66 low-Earth-orbit satellites, which provide communications from hand-held satellite phones.
The largest Army contract awarded during the shutdown was a $346 million increase in the value of a previously awarded $500 million contract to Harris Corp for foreign military sales of its radios to Saudi Arabia, Poland, Czech Republic, El Salvador, Latvia and Romania.
Get the Nextgov iPhone app to keep up with government technology news.
(Image via Frontpage/Shutterstock.com)