Medicare Paid Doctors, Hospitals $6.3 Billion to Adopt E-Health Records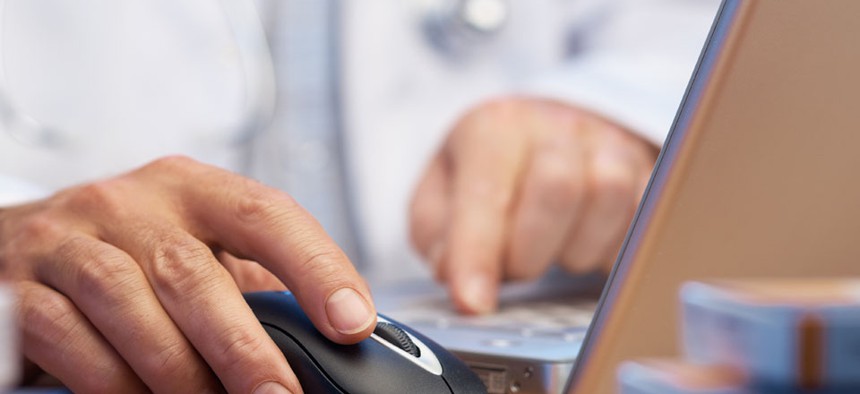 The Centers for Medicare and Medicaid Services paid out $6.3 billion to hospitals and medical professionals in 2012 to adopt electronic health record systems, the Government Accountability Office reported Thursday.
The 2009 Health Information Technology for Economic and Clinical Health – or HITECH -- Act provided money to spur hospitals and doctors to use certified EHR technology, with initial payments in 2011. The underlying supposition was that EHRs have the potential to improve the quality of care patients receive and reduce health care costs
Clinicians -- including doctors, osteopaths, and more -- are eligible to receive $44,000 over five years under the Medicare EHR incentive program and up to $63,750 over six years under the Medicaid EHR incentive program, with a base payment of $2 million to hospitals.
In 2012, CMS paid $2.8 billion to 183,712 medical professionals for adoption of EHR technology, almost triple the $994.6 million it paid to 58,331 clinicians in 2011, GAO reported. 
EHR incentive payments to hospitals in 2012 totaled $3.5 billion, 2.7 times the $1.3 billion paid in 2011. GAO reported 2,291 hospitals received incentive payments in 2012, or roughly three times the 777 that received payments in 2011.  Median payment to hospitals in 2012 was $1.4 million, down slightly from $1.6 million in 2011.
General  practice physicians were 1.5 times more likely than specialty practice physicians to have been awarded an incentive payment for 2012. In addition, professionals with the lowest total amount of Medicare Part B charges were 3.3 times more likely to have been awarded an incentive payment for 2012, compared to 2011, GAO reported.
Hospitals in rural areas were 3.1 times more likely to have been awarded an incentive payment for 2012, compared to 2011, a slightly greater increase than for hospitals overall. The largest proportion (39 percent) of hospitals receiving incentive payments was in the South, and the smallest proportion (15 percent) was in the West, with about three-fifths (61 percent) in urban areas and 60 percent nonprofits.
GAO said the Congressional Budget Office estimated total spending for the Medicare and Medicaid EHR programs to be $30 billion from 2011 through 2019. 
(Image via 18percentgrey/Shutterstock.com)