Attendance Triples at Archives Event That Was Forced Online by Sequestration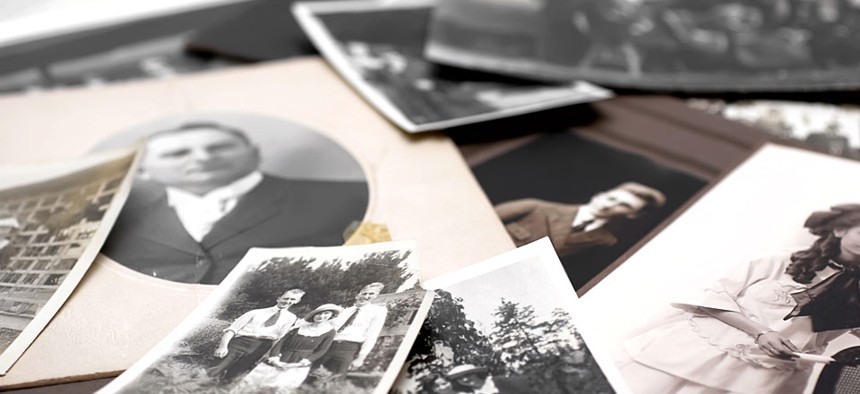 It's become a platitude of sequestration that scaling back doesn't have to mean limiting services and that austerity can sometimes breed innovation.
That platitude is sometimes proven true in simple ways, though, such as an annual genealogy fair hosted by the National Archives and Records Administration that made the move this year from onsite to online.
The nine-year old fair drew about 850 in-person one-day attendants to tents outside the National Archives building in Washington in 2012. This year the online fair, held Sept. 3 and 4, topped off at about 5,500 total daily views and more than 3,000 unique viewers. That's more than three times the attendance at its onsite predecessor.
The online fair was a money saver too, said Bill Mayer, the Archives' executive for research services. The entire online conference cost about $3,000, Mayer said. That's compared with about $60,000 simply to rent the tents for the onsite version, he said.
"I've been telling my staff this is the best damn glass of lemonade we've made all year," he said, referring to the move that maintained services despite sequestration.
"A lot of genealogists are very interested in our records and finding new ways to reach them is probably the most gratifying part of this event," he continued. "I'm not happy about sequestration, but I'd agree that oftentimes in order to be creative in providing new solutions you need to be pushed."
The onsite fair was paid for with donated funds from the National Archives' Foundation rather than taxpayer dollars, he said. Funding for the online fair came out of the Archives' appropriated funds.
Federal agencies have canceled numerous conferences, fairs and training events in the past few years, in response both to financial constraints from sequestration and because of increased congressional and public scrutiny following high-price conference scandals at the General Services Administration and Veterans Affairs Department.
Several agencies have replaced those canceled conferences with webcasts and online trainings, but few have seen an attendance hike as significant as the genealogy fair.
During the fair, attendees were able to submit questions for presenters through a chat function and Archives staffers also took questions by phone and on Twitter, Mayer said.
The Archives is considering expanding the online fair into a larger genealogy training program similar to a Massive Open Online Course or MOOC, he said.
Archived video of the genealogy fair is available here.
(Image via Karin Hildebrand Lau/Shutterstock.com)