New TV Show on Agencies Spotlights Information Technology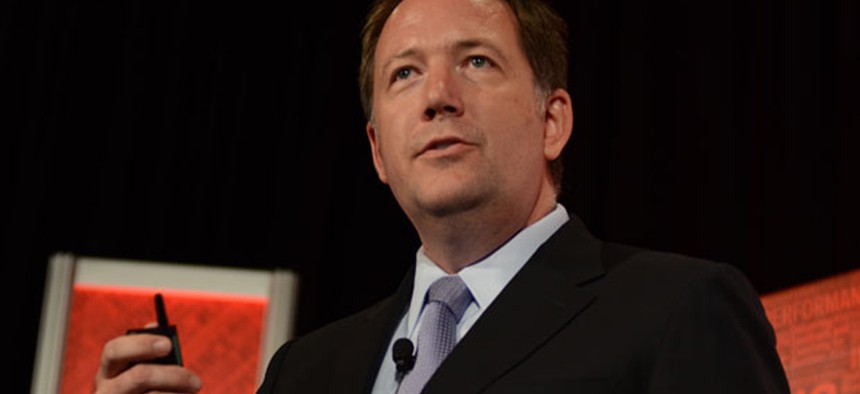 Washington-area ABC affiliate WJLA-TV debuted its entry in the crowded Sunday morning talk show schedule with a half-hour of interview segments showcasing the federal chief information officer, the top House oversight chairman and a new cyber-threat-tracking tool introduced by Nextgov.
Government Matters, hosted at 9:30 a.m. EST by veteran Washington newscaster Morris Jones, landed a key "get" in its first guest, Steven VanRoekel, currently President Obama's acting deputy director for management and the federal CIO.
"The focus during the first term was where to find opportunities for efficiencies and to cut waste and duplication in the context of the fiscal environment," said Van Roekel, fielding questions about the state of the management reform agenda. "The second term will carry forward with a focus on innovation."
Examples for the second term include the RFP-EZ effort begun last December to streamline a contracting system that "was not allowing small innovative companies hungry to do business with the government an entrée into the contracting process," VanRoekel said. The White House hopes to capture companies for contracts worth less than $150,000 and expand the program further.
The PortfolioStat program, which his office began in spring 2012 to help agencies evaluate the maturity of their information technology portfolio management process and eliminate waste and duplication, has saved $800,000 to date, VanRoekel said. His office's ongoing effort to save money by closing a substantial portion of the government's 7,100 bricks-and-mortar data centers will have resulted in the closing of 800 by the end of the year, he added.
Asked about the Federal Information Technology Acquisition Reform Act, or FITARA -- which the House passed last month -- VanRoekel was of two minds. "It couldn't be more important for Congress to take this up, and I applaud the Oversight and Government Reform Committee for its work," he said. "But it creates some limiting factors." The Defense Department, for example, is exempt from it, and they do half the government's IT spending, VanRoekel said.
A more-enthusiastic view came from Rep. Darrell Issa, R-Calif., the oversight panel chairman, who said on the show that FITARA's goal is to "professionalize the IT workforce, modernize it and bring financial responsibility to the agencies' chief information officers. "Saving money is not the primary goal, but to get more out of the $81 billion" the government spends on IT, to reduce backlogs of IG programs, reduce waste and "make warfighters safer in the field." The bill would also give agency CIOs the ability to meet with Congress and make requests to reprogram funds, Issa said.
'Government Matters' also profiled the new ThreatWatch data tracking tool launched by Nextgov to regularly report cyber breaches.