National Health IT Coordinator Resigns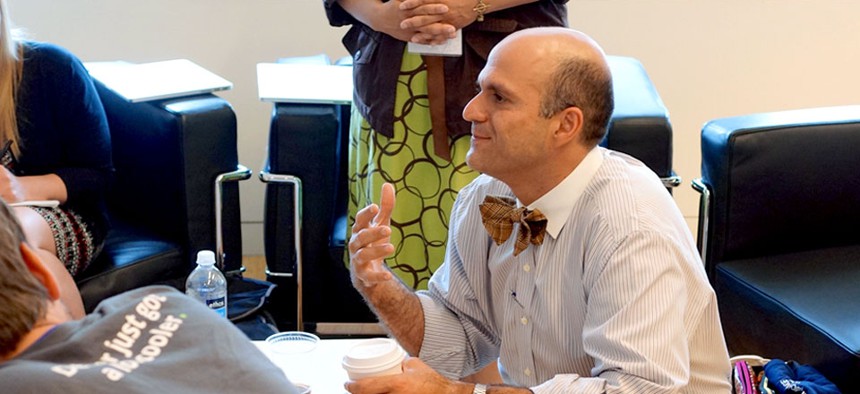 Dr. Farzad Mostashari is resigning as head of the Office of the National Coordinator for Health Information Technology, he announced Tuesday morning in an email to colleagues.
Kathleen Sebelius, secretary of the Health and Human Services Department, credited Mostashari with building "a strong foundation for increasing the interoperability of health records—all while ensuring the ultimate focus remains on patients and their families."
Mostashari joined the National Coordinator office as principal deputy and took over as chief in April 2011.
"During this time of great accomplishment, Farzad has been an important advisor to me and many of us across the department," Sibelius said in an email to HHS staff.  His expertise, enthusiasm and commitment to innovation and health IT will surely be missed.  "
Mostashari gave no reason for his resignation and said, "I don't know what I will be doing after I leave public service."  In is highly personal resignation letter, Mostashari  recalled his inability to obtain health records for his mother, hospitalized with "life-threatening heart arrhythmia" in June 2009, shortly before he went to work in the National Coordinator office.
Since then, he wrote, "Nationwide, adoption of health records has tripled in doctor's offices and increased five-fold or more in hospitals. Over half of prescriptions are now electronic." 
Mostashari  said that "over the next 12 months we will see a great democratization of health information as individuals become empowered to download their own health information, and venture capital investment in new tools to help us manage our own healthand healthcare are skyrocketing."